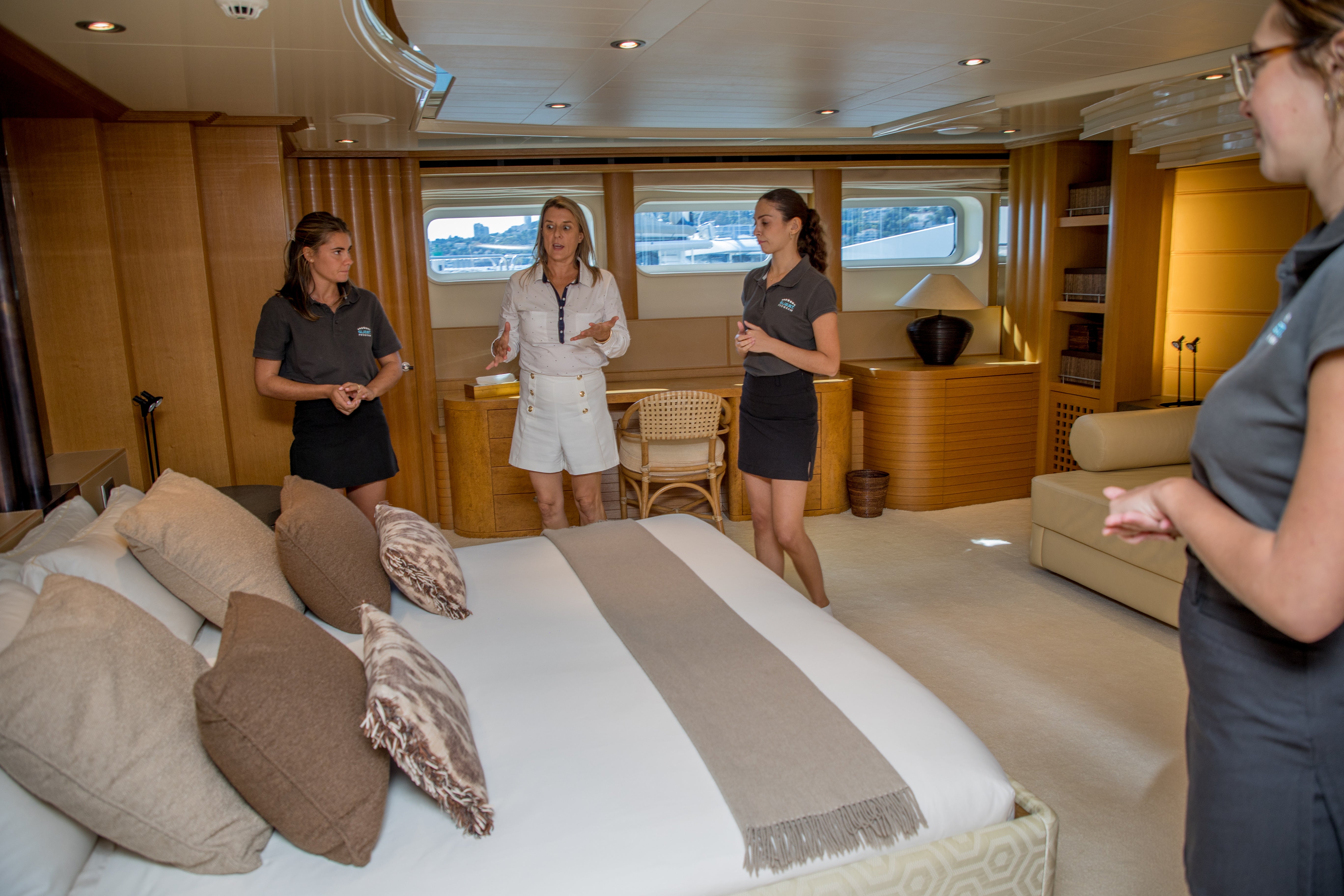 Basic Housekeeping & Laundry Services
The IAMI GUEST Basic Housekeeping & Laundry services Unit forms part of the full GUEST Introduction Program designed to meet the duties to qualify for the onboard Junior Steward/ess role.
Duration : 1 day
Place : Antibes / Golfe Juan
Price : 250 Euros
The IAMI GUEST Certificate will specify the competencies achieved throughout this unit (a small fee will apply).
The basic of Yacht interior Housekeeping, Housekeeping Standards and duties : standards and presentation when detailing cabins, bathrooms and guests areas
The basic Laundry Procedures and duties : laundry procedures, labels, stain treatments, use and maintenance of washing machines etc
The basic principles of handling guest personal items while unpacking and packing a suitcase
Most of the Interior services Practical workshops are completed onboard a Motor Yacht located nearby the classroom.
Upon successful completion of the assessments, the student will be issued an IAMI GUEST Certificate (small fee will apply, check with us ).
All our courses are conducted in English. A sufficient level of understanding and speaking is required in order to successfully complete the course. Contact us if you have any questions.
Before booking the course, please make sure you read the course delivery, deposit and cancellation policy.