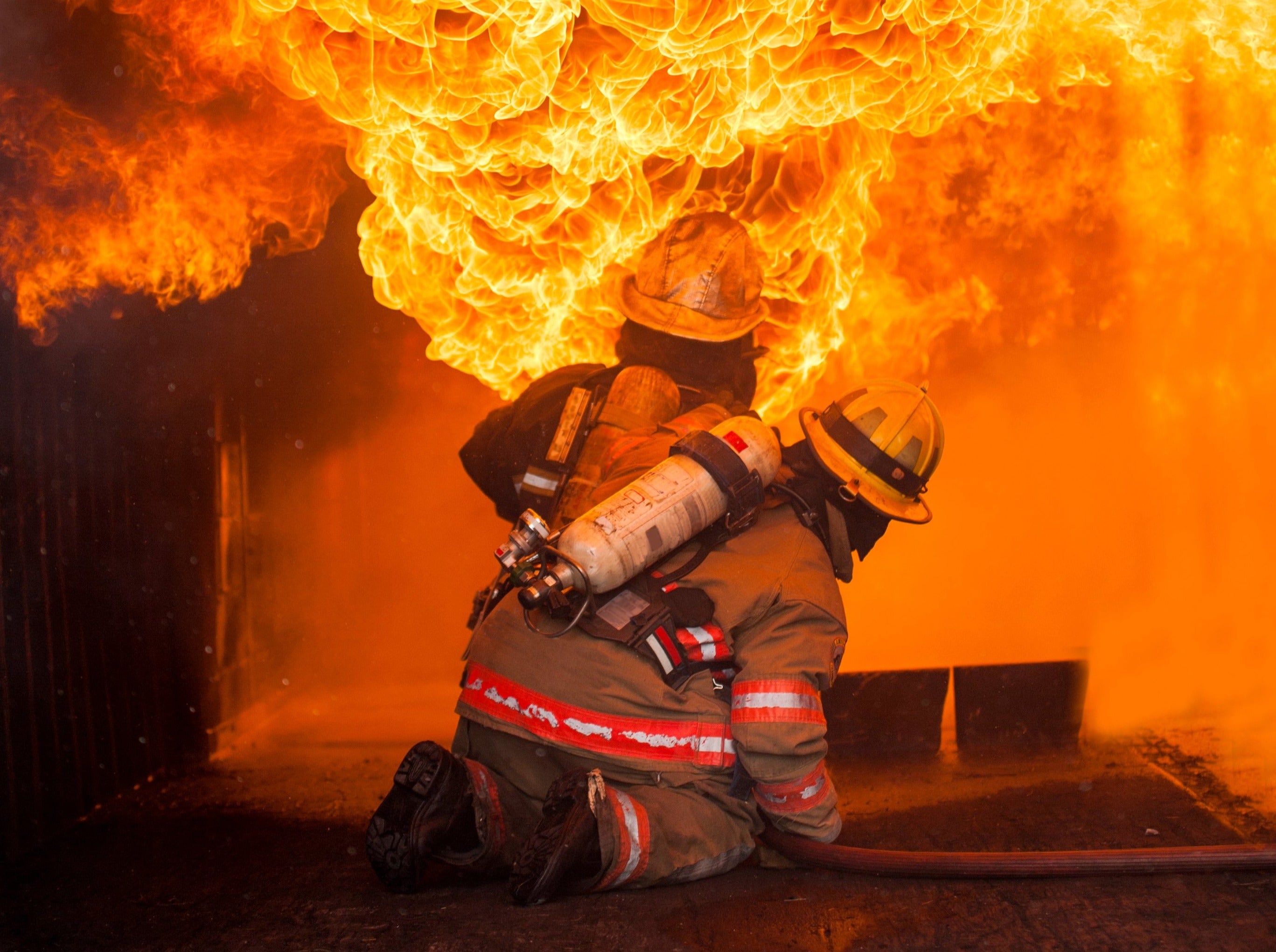 🔥 STCW Advanced Fire Fighting (AFF)
STCW Advanced Fire Fighting (STCW Code A-VI/3) is a safety training aimed at deck and engineering officers who wish to apply for MCA Certificate of Competency as well as for crew designated to manage and control fire-fighting operations on board the vessel. The course invloves a number of practical excercies of different intensity and covers the issues of fire fighting organisation, tactics and command, use, maintenance and inspection of equipment etc. Candidates for this course must be in possession of STCW Basic Fire Prevention and Fire Fighting certificate.   
STCW Advanced Fire Fighting training forms part of the training required for deck and engineering officers wishing to apply for or to validate their Certificates of Competency, along with crew designated to manage and control fire-fighting operations on board the vessel.

The course runs over four days and involves both theoretical and practical fire training. 
The course covers:

Fire theory revision
Extinguisher use and maintenance
Breathing apparatus use and maintenance
Search and rescue techniques
Command and control of a fire on board ship
Tactical command
Communication
Stability issues regarding fires on board
Casualty response and handling
IMDG code
Fire investigation and reporting
Please note: This course is physically demanding, students will be required to sign a confidential medical declaration to make us aware of any health issues or medical contraindications they may have prior to commencing the training.

This course is MCA approved.
Our classroom is located in the old town of Antibes, and our fire-ground for the practical training is conveniently located just outside Nice. Transportation to the fire ground is provided. 
All our courses are conducted in English. A sufficient level of understanding and speaking is required in order to successfully complete the course. Contact us if you have any questions.
Before booking the course, please make sure you read the course delivery, deposit and cancellation policy.