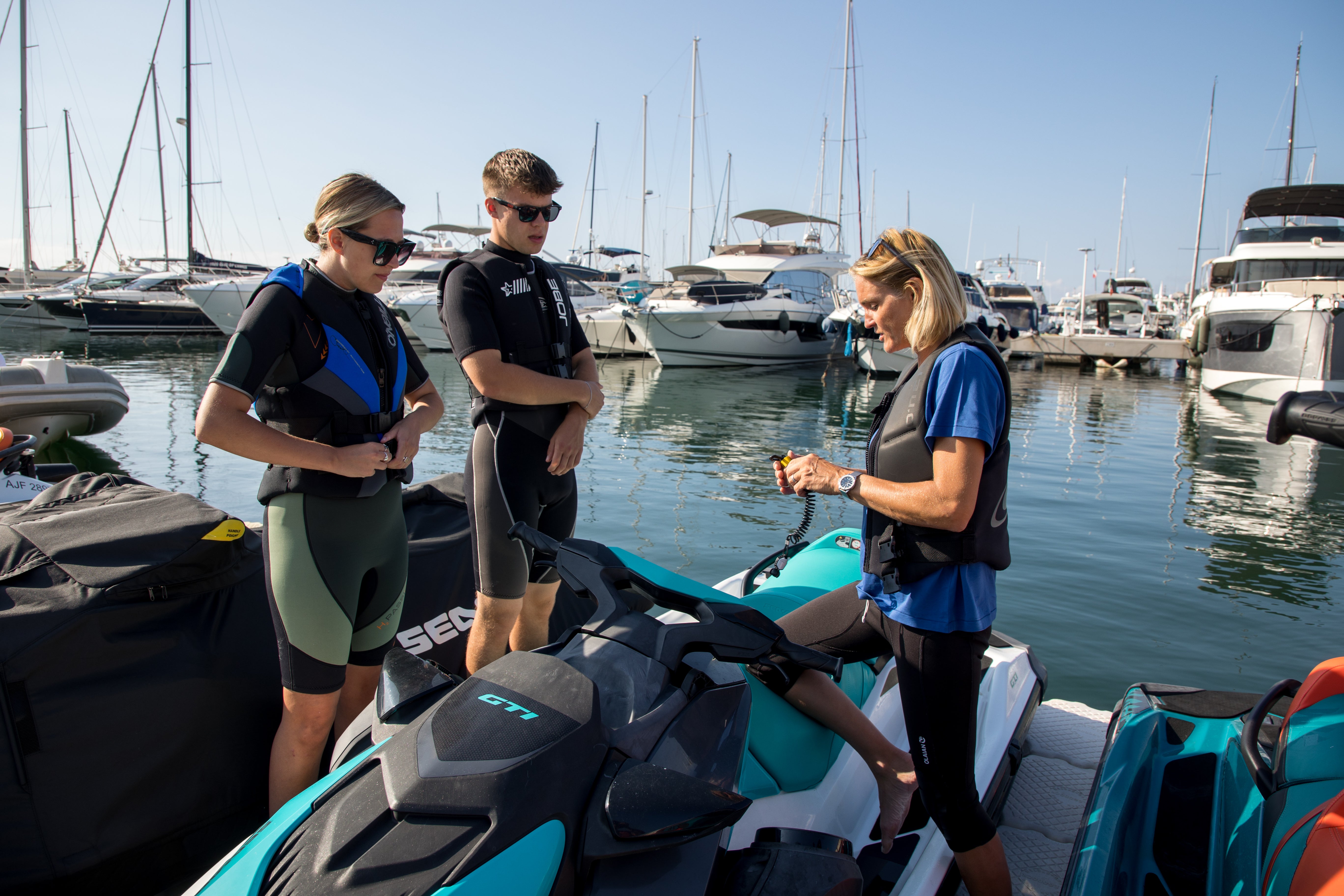 The RYA PWC + PWI pack includes two essential courses for the candidates wishing to obtain RYA Personal Watercraft Instructor certificate - PWC/Jet Ski license and PWI / Jet Ski Instructor. The PWC/Jet ski license is a pre-requisite for the instructor course, and must be obtained prior the start of the instructor training.
Place: Seascope France Classroom in Golfe-Juan
Address: 405 Chemin du Gaz, Golfe-Juan - Vallauris
Duration: 4 days
Price: 1200 euros
The minimum required age for the pack training is 18 years old.
Candidates must have prior experience driving jet ski. Please contact us for details.

Candidates must hold first aid certificate (for STCW Elementary First Aid, the certificate should be issued within the last 5 years).

To receive their certificate, candidates must have membership with RYA. 
Day 1: PWC / Jet Ski License Course 
A one-day practical course that covers the aspects of launching, recovery, and navigation, and safety on water when using a personal watercraft / jet ski. Upon completion, students are awarded with RYA Personal Watercraft Certificate of Proficiency.
Days 2-4: PWI / Jet Ski Instructor Course
The course prepares candidates to deliver Introduction to Personal Watercraft Safety training onboard superyachts and instruct PWC/Jet Ski course in RYA training schools. In the course of 3 days, the candidates cover the topics of teaching styles, teaching theories, course planning and management etc. Upon completion, the candidates receive temprorary instructor licenses which are then exchanged for permanent ones as soon as their membership with RYA is finalized. 
All our courses are conducted in English. A sufficient level of understanding and speaking is required in order to successfully complete the course. Contact us if you have any questions.
Before booking the course, please make sure you read the course delivery, deposit and cancellation policy.