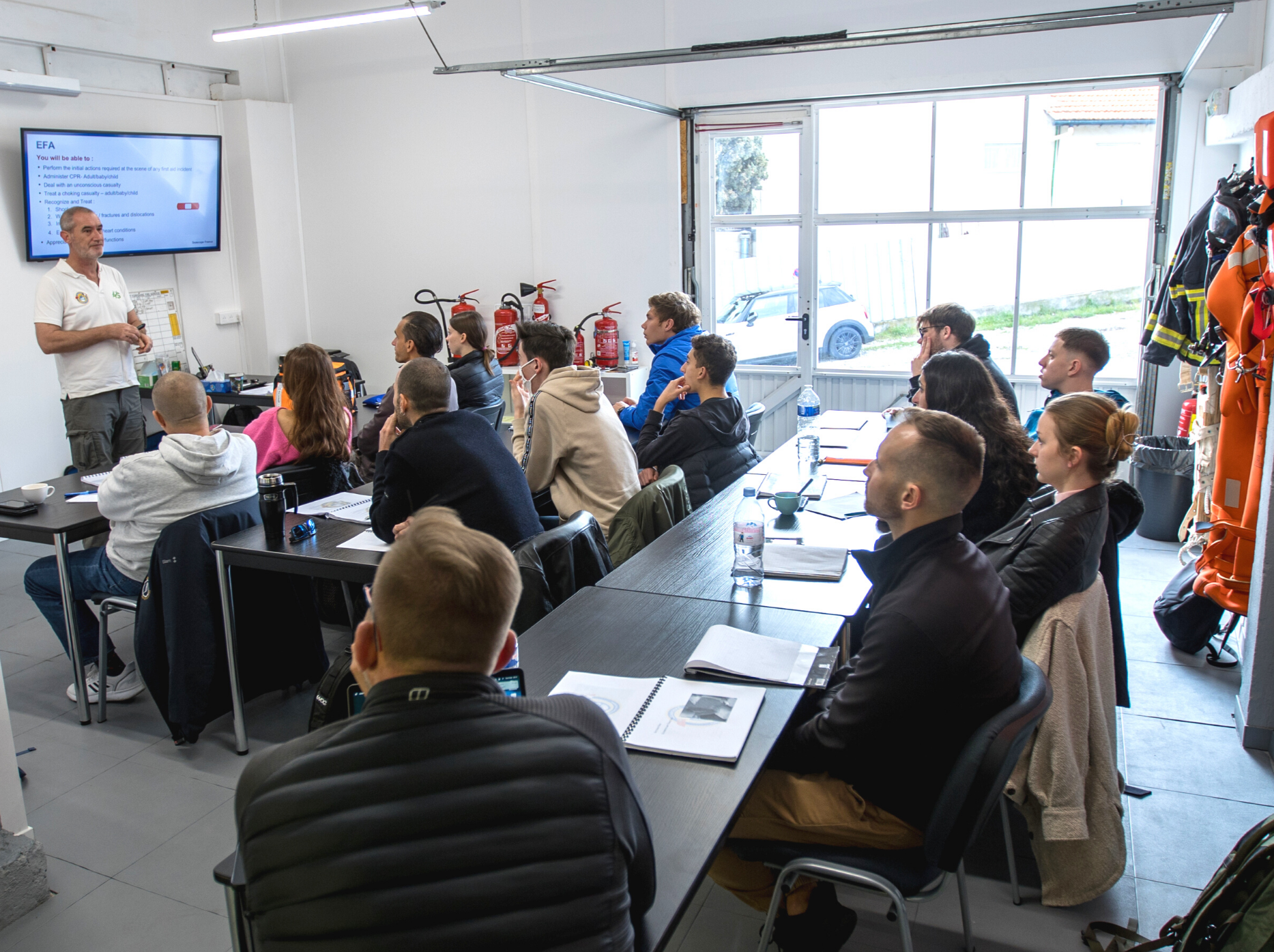 STCW Personal Safety & Social Responsibility (PSSR)
STCW Personal Safety and Social Responsibility (STCW A-VI/1-4) course is a part of compulsory STCW Basic Safety Training. The course covers a variery of issues related to the employment and carrying out duties on board.  
Place: Antibes
Duration: 0.5 days
Price: 200 euros
The Personal Safety and Social Responsibility course covers the syllabus required by the STCW95 Table AVI/1-4.  This is not a yacht restricted certificate.The PSSR (Personal Safety and Social Responsibility) covers important topics for any crew member embarking on a career at sea. Subjects included are:
Personal safety procedures
Employment rights
Sexual harassment
Pollution prevention
Drug abuse
Relations with others on board
Responses to emergencies
On board organisation
Working conditions and working environment.
This course is governed under new regulations STCW78 as amended.
All our courses are conducted in English. A sufficient level of understanding and speaking is required in order to successfully complete the course. Contact us if you have any questions.
Before booking the course, please make sure you read the course delivery, deposit and cancellation policy.