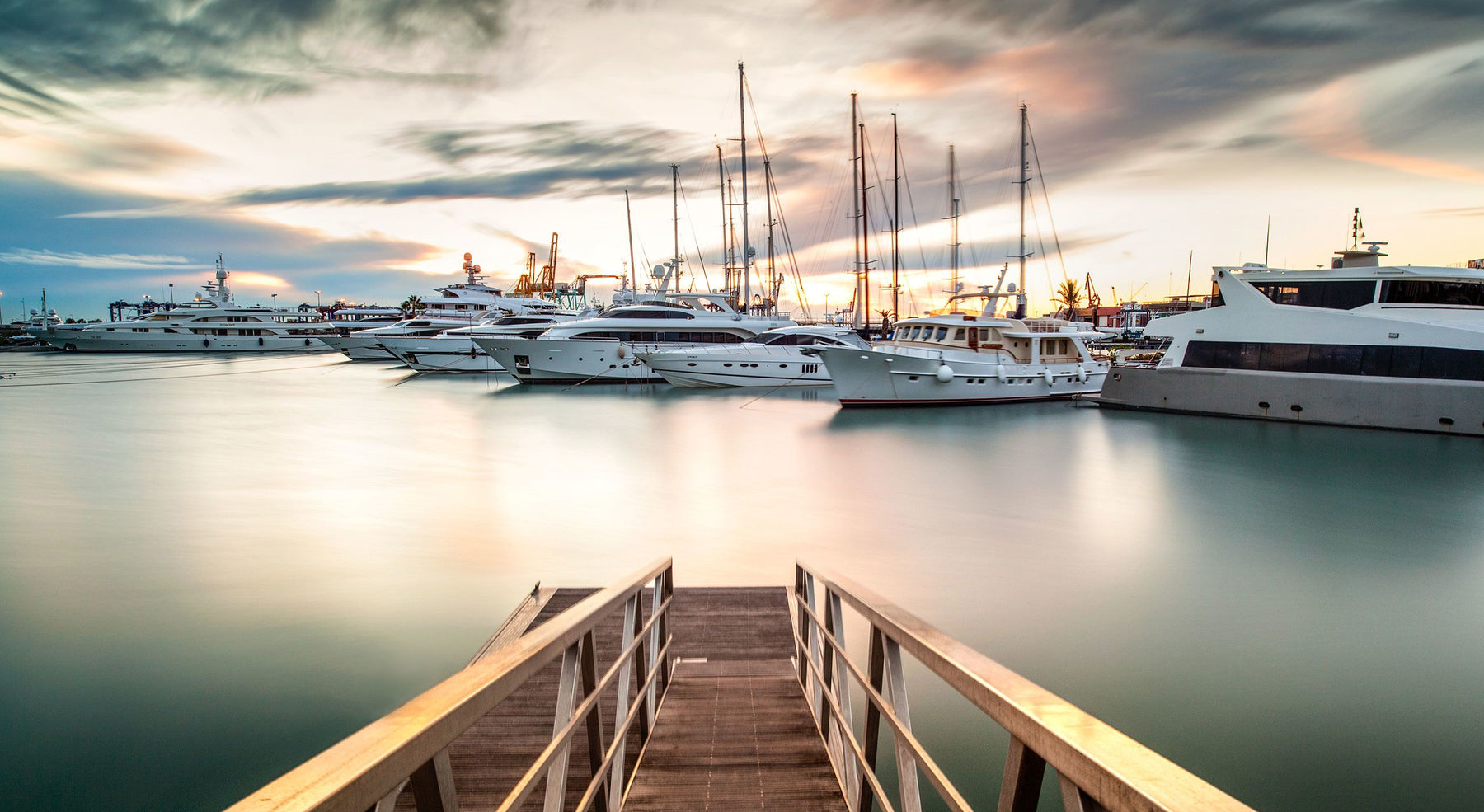 Off-Season in the Med: How to Spend Your Time Wisely
November unofficially marks the start of the Mediterranean off-season period in yachting. The dual season yachts either have already left or are now preparing to make their crossing to the warmer Caribbean islands. The boats that stay in the Med throughout the year will head to shipyards or undergo maintenance. Low season is the best time for the boat to be repaired and maintained. What about crew?
During off-season, some boats scale back to 'skeleton' crew releasing those employees who won't be needed throughout the quiet time, and this decision is often financially driven. With the costs of re-hiring and re-training though, other yachts realize that it's better to retain the crew. Whether out of a job or still on the boat, for the crew itself low yachting season is the right time to advance in career.
Spending months on busy charters and private trips, crew often complain they don't have time to take any training and gain new knowledge and skills. A couple of students at Seascope France booked on VHF Marine course long time ago then went on a boat and still haven't taken their assessment; experienced deckhands working towards their Yachtmaster do whatever else they need to do but not focusing on theory studies. If leaving the boat for in-person training or finding time for an online course is a challenge during high season, then winter is quite the opposite. Winter training solves the problem of keeping crew busy when there's not much to do and brings knew knowledge and skills back to the boat.
If you are out of a contract during winter, don't waste your time either! The off-season period is an opportunity for less experienced yachties gain extra qualifications and make their CVs stand out once the next Med season starts. Yachties with one or two seasons behind might find RYA PWC / Jet Ski, RYA PWI / Jet Ski Instructor, and RYA Day Skipper Motor helpful if they think of moving to a bigger boat.
While it's cold and windy in Europe, here's what you can do for your professional growth:
RYA Yachtmaster Offshore: For seafarers with at least 2500 nautical miles in their logbook and experience in tidal waters. The Yachtmaster course (both theory and practical) takes two weeks to complete, and is a serious commitment. The successful outcome is largely dependent on how studious and determined you are. Our next Yachtmaster Offshore course is scheduled on the 6th – 15th December with the exam on the 16th-17th.
RYA Online courses: Slow time is the right time to dive into digital learning! There is so much you can do without leaving the comfort of your home – get the basics of navigation with Essential Navigation and Seamanship course, complete the theory part for Yachtmaster / Coastal Skipper or Day Skipper qualifications. Last but not least, you can finally take that VHF Marine Radio course you've been thinking about and get your exam scheduled in December – January.
RYA PWC/Jet Ski Instructor: The demand for this course is always last minute! We recommend boats start early in 2024 and enroll your crew on our March course. One thing to remember is that this course is not for greenies; the candidates should have at least one season of experience handling a jet ski.
STCW Refresher: If your STCW Basic Safety / Updated Proficiency certificates expire sometime mid-season, you might want to book onto a Refresher course between December and March to be fully ready. Don't get yourself caught with expired certificates in the middle of the sea!
STCW Advanced Fire Fighting: if you are holding a valid STCW Basic Fire Prevention and Fire Fighting certificate and working towards an MCA Certificate of Competency for deck / engineering position, take this winter break to complete the course. It is a 4-day course we run in Antibes with the fire ground conveniently located just 25 minutes away by car.
Not sure what course to take? Contact Seascope France, so we can advise!