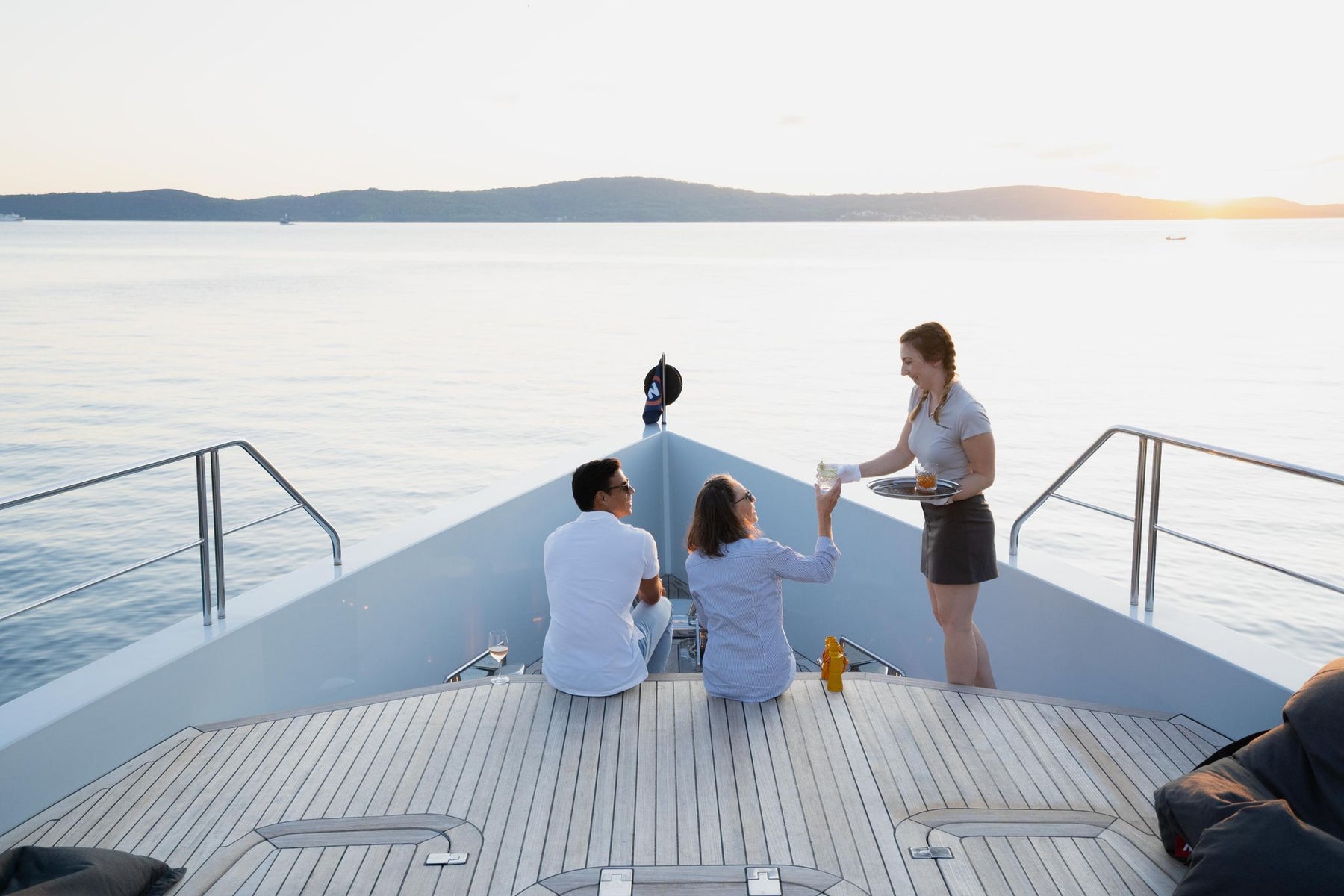 Setting Sail for Success: Why Yachting Is a Cool Career Choice
Are you Setting Sail for Success: Why Yachting Is a Cool Career Choicedreaming of a career that takes you to exotic destinations, offers the thrill of adventure, and provides the chance to live a life less ordinary? If so, consider yachting as your career choice! Yachting isn't just a job; it's a lifestyle that offers unparalleled adventure, unique experiences, and an opportunity to experience the world like few others. If you're seeking a career that allows you to live life to the fullest, connect with like-minded individuals, and continuously grow both personally and professionally, then yachting may be the best career choice you can make. Here's why we think yachting is a career worth exploring…
See the World's Most Beautiful Destinations
One of the most alluring aspects of a career in yachting is the opportunity to travel to some of the world's most breath-taking and exclusive destinations. From the azure waters of the Mediterranean to the pristine beaches of the Caribbean, yacht crew members get to explore the globe WHILE GETTING PAID!
Adventure on the High Seas
If you have an adventurous spirit and a love for the open water, a career in yachting offers unparalleled excitement. Yachting is not your typical 9-to-5 job. It's an adventure every day. Crew members enjoy thrilling water sports, scuba diving in vibrant coral reefs, exploring hidden coves, and partaking in exciting water-based activities. Each day brings new challenges and experiences, from navigating through tropical storms to anchoring in remote coves.
A Close-Knit Yachting Community
Yacht crews form close-knit communities that often feel like family.  You'll be working and living in close quarters with your fellow crew members, which fosters strong bonds and lasting friendships. This sense of camaraderie extends to the wider yachting community, where you'll find support, mentorship, and friendships with people from around the world, creating a global network that can last a lifetime.
Endless Learning Opportunities
Whether you're interested in navigation, hospitality, engineering, or culinary arts, the yachting industry offers a wide range of roles and endless opportunities for personal and professional growth. With various certifications and training programs available, you can continuously improve your skills and advance in your career.
Exceptional Compensation and Benefits
A career in yachting can be financially rewarding. Crew members often receive competitive salaries, and many expenses, such as accommodation and meals, are covered while on board. Additionally, you have the chance to earn generous tips and bonuses from appreciative guests.
Unique and Exclusive Experiences
Imagine having dinner with celebrities, attending world-class events, and exploring hidden gems that are inaccessible to the general public. Yachting offers unique and exclusive experiences that few other careers can provide.
Gain Valuable Life Skills
Yachting equips you with essential life skills, including teamwork, problem-solving, leadership, and adaptability. Safety skills such as First Aid, Firefighting and Sea survival are taught and reinforced. These skills are not only beneficial for your career but also for personal development.
Make a Positive Impact on the Environment
The yachting industry is increasingly focused on sustainability and ocean conservation. By choosing a career in yachting, you can actively contribute to efforts to protect our oceans and marine ecosystems.
A Diverse and Inclusive Industry
Yachting is an inclusive industry that welcomes people from all walks of life, regardless of their background, gender, or nationality. The diversity within the industry adds to its richness and vibrancy.
Chart Your Own Course
In yachting, you have the opportunity to choose your career path. Whether you aspire to become a captain, engineer, chef, deckhand, or stewardess, the industry allows you to follow your passion and chart your own course.
 Want to Get Started? Contact Seascope France!
Ready to embark on your yachting adventure? If you're eager to explore the incredible world of yachting and experience all the cool aspects it has to offer, look no further than Seascope France. As a reputable yacht training provider, we guide you through the training process, offer a wealth of resources and help you grow, you are not just a number to us, we want to get you started on your dream career. By taking your course in Antibes you have the opportunity to network and socialize in the busiest yacht hiring hub in the world. 
Don't wait; contact Seascope France today and start your journey towards a life on the high seas. Your coolest career is just an email or phone call away!