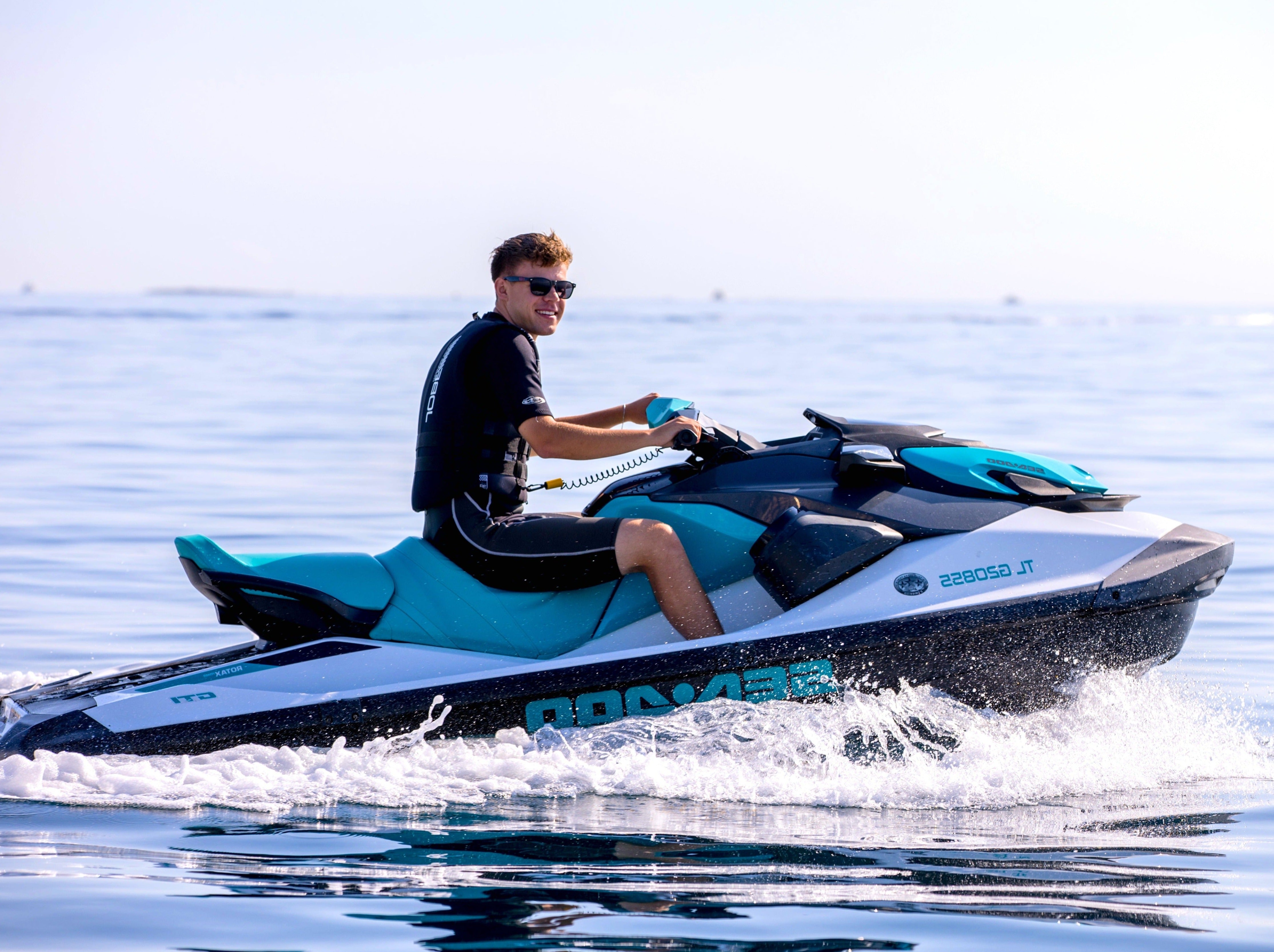 Jet skiing is a popular activity for guests on board superyachts. In the Mediterranean, it is strictly prohibited to drive a jet ski without a license, and often crew members holding such licenses can secure better jobs on yachts and advance their careers. Along with Powerboat Level II, Jet Ski course is highly recommended for deckhands and stewardesses entering the yachting industry.
Place: Golfe-Juan
Duration: 1 day
Price: 350 euros
Pre-requisites: Minimum age 16 years old. 
Our one-day PWC /Jet Ski qualification course takes place in the picturesque area of Golfe-Juan, right next to Antibes, South of France. It covers both theoretical and practical aspects of:
launching & recovery

safety on the water

navigation

taking care of your personal watercraft. 
Upon completion of the course, students receive RYA Proficiency in Personal Watercraft certificates which allow them to drive jet skis in compliance with the law. 
RYA PWC/Jet Ski license is a pre-requisite for RYA Personal Watercraft Instructor (PWI) training. PW Instructors are employed on superyachts registered as RYA Training Centers and can deliver jet ski training to guests and owners onboard. 
All our courses are conducted in English. A sufficient level of understanding and speaking is required in order to successfully complete the course. Contact us if you have any questions.
Before booking the course, please make sure you read the course delivery, deposit and cancellation policy.