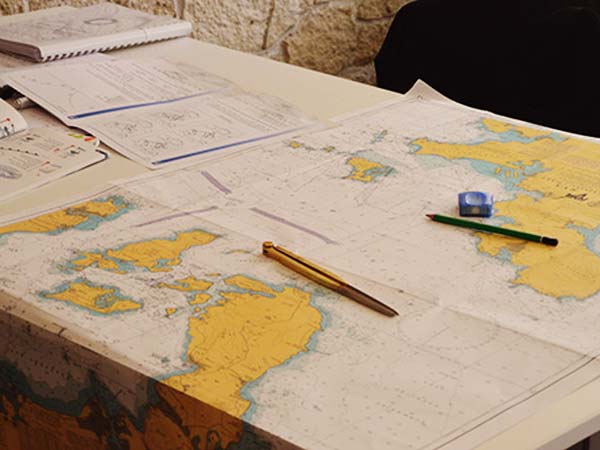 RYA Shorebased Yachtmaster Theory (Classroom)
The RYA Yachtmaster qualification requires extensive theoretical knowledge in navigation including collision regulations, meteorology, passage planning etc.  The RYA Shorebased Yachtmaster Theory course is a vital step for candidates seeking to complete Yachtmaster Practical and Offshore Exam and obtain RYA/MCA Yachtmaster Offshore Certificate of Competence for commercial endorsement to work at sea. 
Place: Golfe-Juan / South of France
Pre-requisites: Day Skipper Theory course is strongly recommended. 
Duration: 5 days 
Price: 750 euros 
The classroom-based RYA Shorebased Yachtmaster theory builds upon knowledge gained from RYA Day Skipper training. It's an in-depth advanced training that covers the questions of: 
meteorology and interpretation of forecasts 
fixing positions
navigation in restricted visibility 
offshore navigation 
pilotage 
use of almanacs and admiralty publications etc. 
The course is recommended for experienced yachtsmen who wish to consolidate their navigational skills.

All our courses are conducted in English. A sufficient level of understanding and speaking is required in order to successfully complete the course. Contact us if you have any questions.
Before booking the course, please make sure you read the course delivery, deposit and cancellation policy.