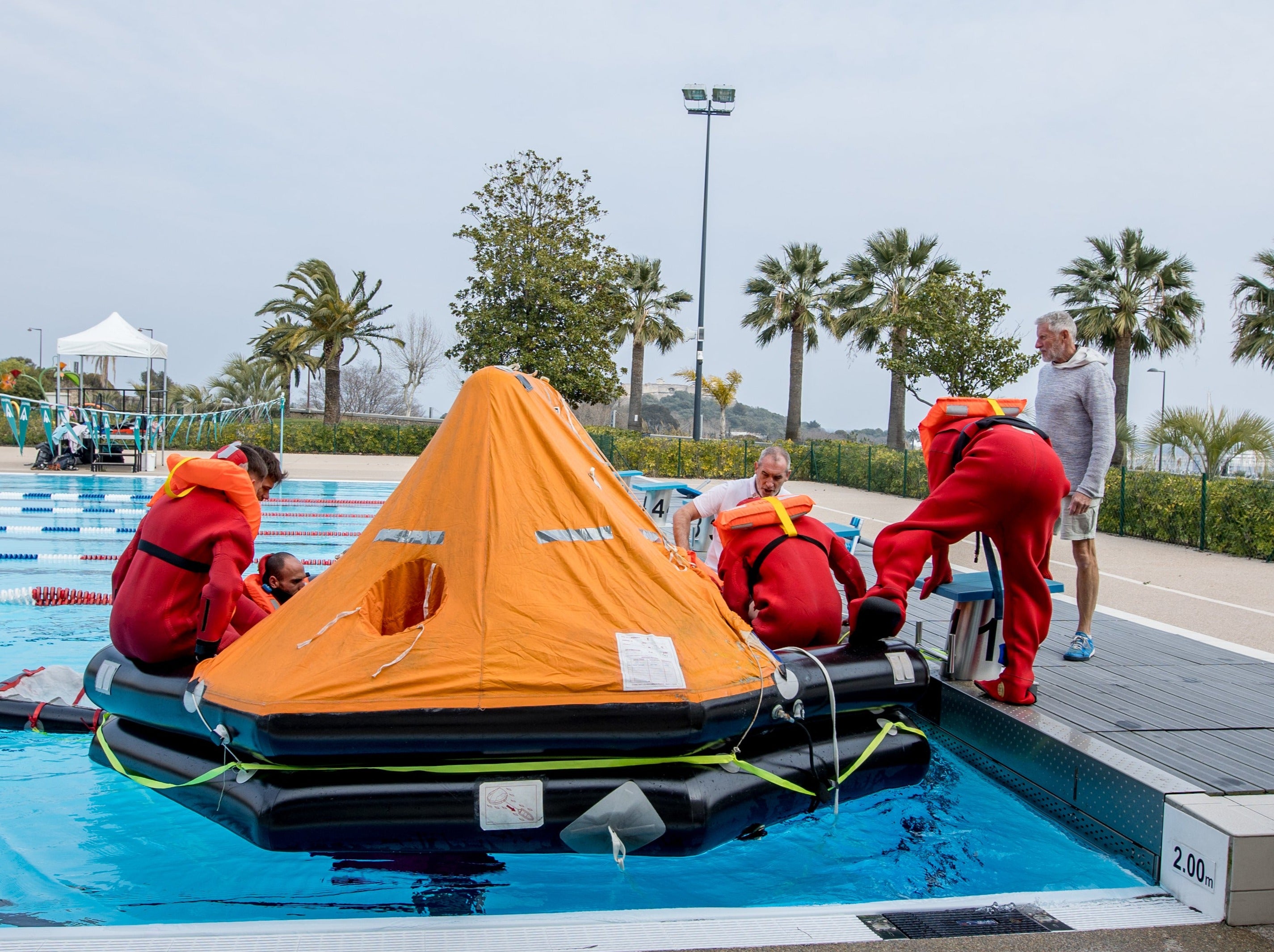 STCW Refresher (Fire & PST)
STCW Refresher course is a 2-day training comprised of two modules – Updated Proficiency in Fire Fighting and Fire Prevention (FF FP) and Updated Proficiency in Personal Survival Techniques (PST), as per 2010 STCW requirements. This course is mandatory every 5 years upon completion of STCW Basic Safety Training. 
Place: Antibes
Pre-requisites: Candidates must be over 18 years  old and in possession of existing STCW Basic  Safety training certificates.
Duration: 2 days
Price: 580 euros
STCW Basic Refresher training is a 2-day long course comprised of two modules:
Fire Prevention and Fire Fighting includes learning the risks of fire, ways of fire prevention, responding to emergencies, the use of fire-fighting equipment and fire extinguishing techniques. The course includes practical sessions at our fire ground. Students will be provided with all the necessary equipment for their training as well as transportation to the fire ground located on the premises of the local fire station of Contes, north of Nice. 
Personal Survival Techniques addresses the principals of survival at sea, use of lifejackets and life-rafts, life-raft management and search and rescue training. The course includes a practical session in the pool, whereby each student will be provided with an immersion suit to wear.
This course is governed under new regulations STCW78 as amended and is required for commercial maritime seafarers who already hold the STCW Basic Safety Training certificates and require updated STCW certification in accordance with the STCW 2010 Manila Amendments.
All our courses are conducted in English. A sufficient level of understanding and speaking is required in order to successfully complete the course. Contact us if you have any questions.
Before booking the course, please make sure you read the course delivery, deposit and cancellation policy.