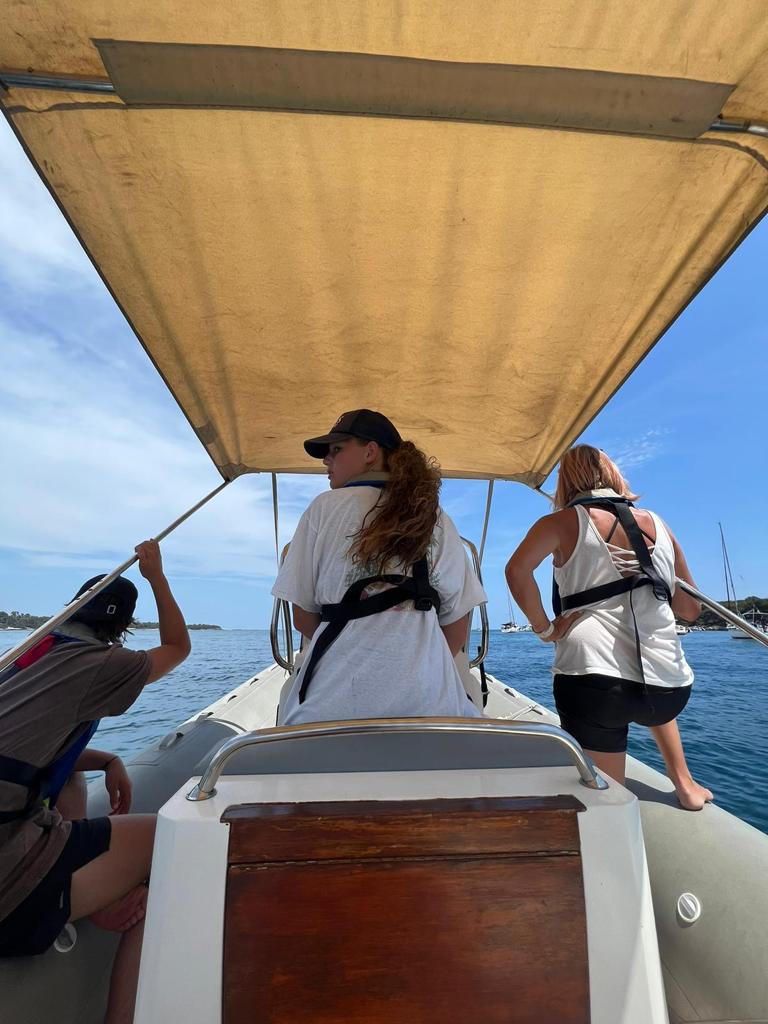 Giving Teens Useful Skills
The Youth Sea School week started on Monday with the STCW Elementary First Aid delivered in a fun and interactive way by Seascope's popular instructor Ged. The students learned about scolds, burns, hypovolemic shock, drowning, and practiced bandaging, administering CPR, using defibrillator, and putting a person in a recovery position. The one-day course was filled with lots of practical exercises that will undoubtedly remain in young students' memory and help them act accordingly should an emergency occur.
   On day 2, the students learned how to make basic knots and splices and made their own rope key chain.  Armed with new skills, on day 3 and 4 the students  were out at sea learning to handle a 6.5-meter Capelli tender. Friday started with an introduction to the safety of riding a jet ski and continued all the way down to the Lerins Islands off Cannes where shallow turquoise waters offer a splendid opportunity for snorkeling and other fun water activities.
By the end of the week, the happy students walked away with an STCW certificate, two RYA licenses and Seascope France certificate of Knots and Splices course completion. And of course, the students took away new knowledge and skills that will remain with them indefinitely.