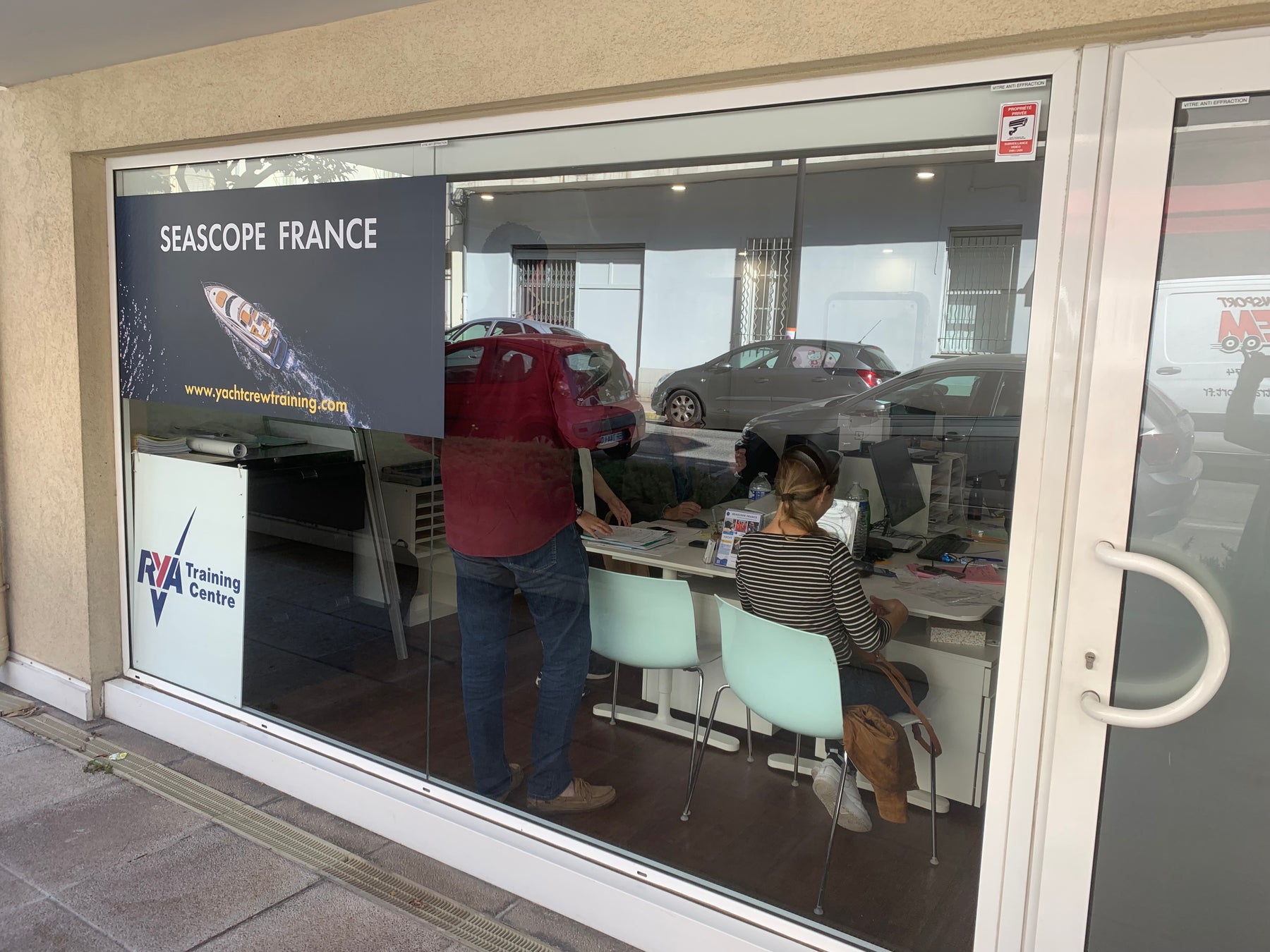 Seascope France Has a New Address
Established more than a decade ago, Seascope France has changed its office a couple of times. Some students who did Basic Safety or STCW Refresher training in 2017-2018 may still have rue Casemates on their certificates. Since then, the school merged with Antibes Ship Training, expanded the collection of its courses and spent a couple of years at Boulevard d'Aguillon.
Last year, Seascope France became the winner of best training school award – 2022, and it marked a new milestone in the school's development. With now 12 years of experience, more than 3 thousand students trained and around 2 thousand courses completed, the time has come to find a bigger office. The new location is 19 avenue Thiers, Antibes.   
On top of the new, bigger and brighter office, the school has 3 classrooms – one in Antibes for STCW training and two in Golfe-Juan for RYA and GUEST trainings. All classrooms are within walking distance from train stations and next to ports and are equipped with all tools and materials to strengthen the learning experience. Seascope France offers entry-level training packs and provides an outstanding fire training at its fireground in Contes (next to Nice) for both beginner and experienced yachties.
As the team are settling in their new working nest, there is a plan for a 'housewarming' party coming soon. Stay tuned for the invitation, and pop by 19 avenue Thiers to say hi!