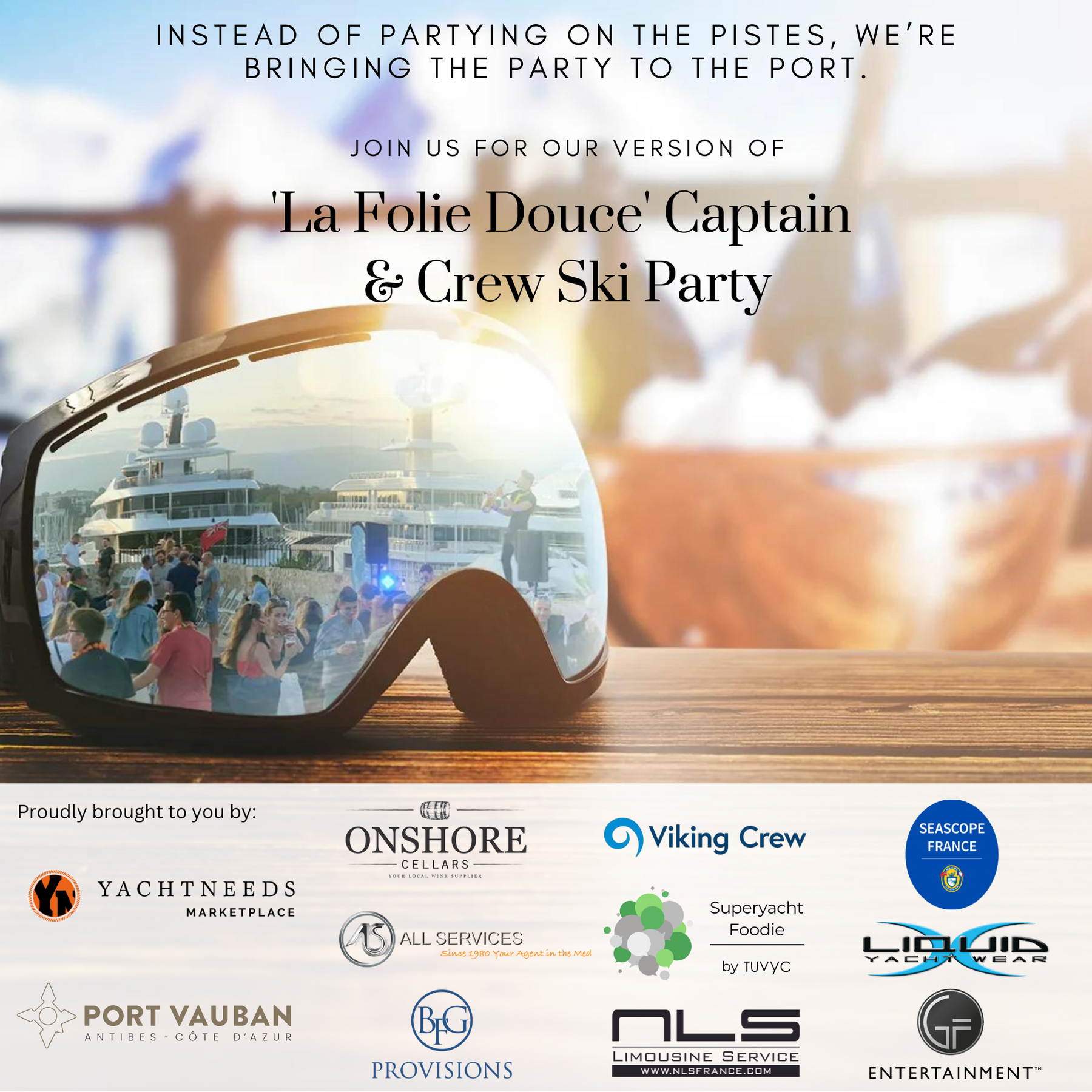 No Slopes – the Party Will Be In Vauban!
The iconic yachting party organized by Monaco's Yachtneeds is back this year again, and we are proud to be part of this exciting event! Themed as 'La Folie Douce', it will mark the end of another snowy winter and the start of a bigger and better summer season in the Med. More yachts, even more spacious and luxurious is more crew onboard in need of the training. That's why Seascope France, Antibes-based maritime training school, is here – to get your yachting career off to a great start and help advance it!

Captains and crew, we are looking forward to meeting you at the party in your most outrageous ski outfits!
You don't want to miss 'THE' party of 2023!
Date: Friday, 21st April
Time: 19.00
Location: Bastion Saint Jaume, Antibes (Follow the music or head to the Nomad statue)
Theme: 'La Folie Douce' ski party - bring your most outrageous ski outfits
SEE YOU THERE!
 P.S.: Look out for Seascope France banner to get a deal on your next training!