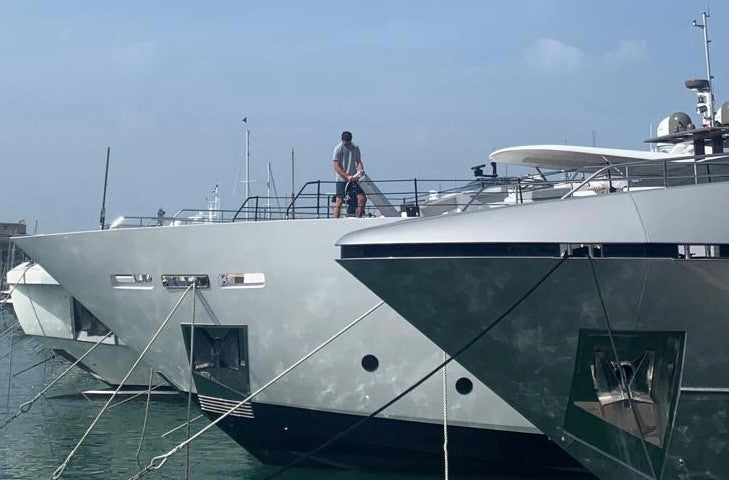 Seascope France Ran Its First Deckhand Introductory Course
On September 17th, 2023, Seascope France successfully ran its first Deckhand Introductory course. Ever since the course was announced, it generated a tremendous interest. Unfortunately, we were not able to accommodate everyone who wished to participate, as we gave priority to the students who'd enrolled on the STCW Basic Safety training with us.
The four lucky Deckhand students spent a day onboard our training vessel and got insights into their future duties. They learned about ropes, whipping, maintenance and cleaning of teak, chrome, glass surfaces, washdowns, gel coating and other things. They also got a chance to chat with a team of experienced deckhands who are currently busy onboard a large charter boat and learned more about the industry. All in all, the course was a great success, and the reviews confirm it.
"Viewing a superyacht was fantastic! it was lovely to have a coffee break together and have a chance to ask questions. As a short one-day course, it was exceptional." (Charles S.)
"The course was very interesting and I got a lot of useful information about basic, general duties of the Deckhand. The instructor, Hugh, was explaining thoroughly and replied to our questions with great readiness. I think this course is a nice thing for guys, who want to start in this industry." (Dmitriy G.)
Seascope France would like to thank Green Clean Marine for providing their boat cleaning products. Special  thanks to Antibes Ship Services for their support in course organisation.