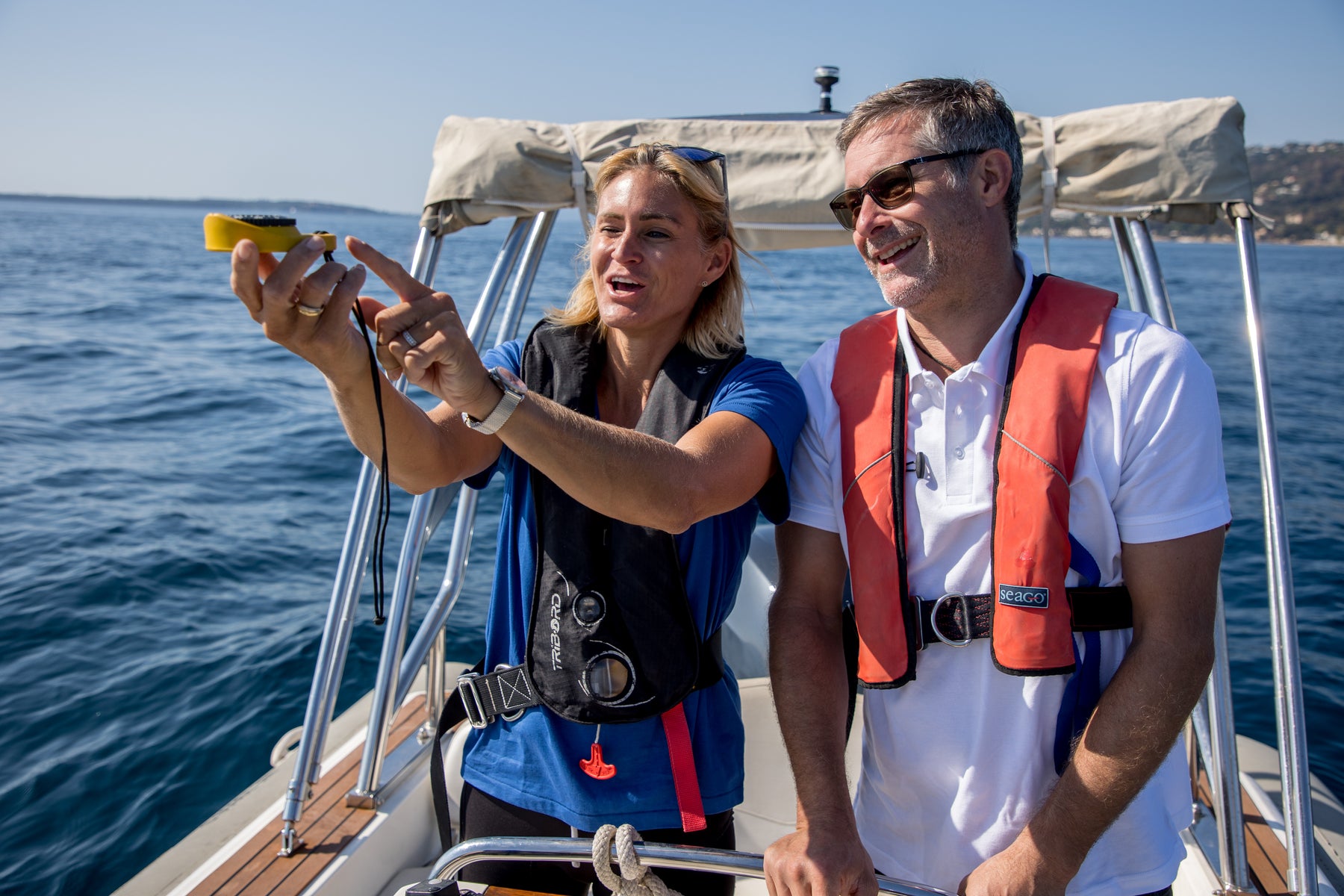 Summer in the South France – Best Time to Start in Navigation!
Summer is a wonderful time to learn how to navigate a boat! Whether you're interested in sailing, powerboating, or jet ski riding, the warm weather and clear skies in the Mediterranean make it an ideal season for exploring all the joys a sea can bring.
However, you need to remember that boating is a skill that takes time and practice to master. As much as one can learn to navigate a small boat on her own, doing so with a qualified trainer is a safer and a better idea. On top, a completed course in navigation grants a student a license which then can be used to rent a boat and avoid troubles with maritime authorities.
So, how do you start in navigation? A great course for complete beginners is Powerboat Level 2. It has no pre-requisites to it, except, perhaps, age (if you are less than 16, then your license will be limited). The knowledge and skills gained through the course give you a solid foundation for handling a powerboat, enabling you to enjoy your time on the water with increased self-assurance. The Powerboat Level 2 course can be complemented with the online Essential Navigation and Seamanship course that broadens the theoretical knowledge and understanding of charts, buoyage systems, basic passage planning, weather etc. The Powerboat Level 2 license allows its holder to rent or charter a boat of up to 9 meters or drive a tender on superyachts. Throughout this summer, Seascope France will offer RYA Powerboat Level 2 twice a week.
Powerboat Level 2 is also a pre-requisite for the higher qualification in navigation – RYA Day Skipper. If your dream or a goal is to driver bigger boats (of up to 24 meters), then it is the recommended course. The RYA Day Skipper license serves as a foundation for further advancement in the RYA training scheme. It is a stepping stone towards more advanced certifications, such as  Coastal Skipper or Yachtmaster. The Day Skipper course provides practical training and hands-on experience, which can significantly boost your confidence as a skipper. It equips you with the skills to handle different sailing situations, make informed decisions, and navigate with more precision. The RYA Day Skipper course covers a wide range of topics, including navigation, passage planning, pilotage, meteorology, safety procedures, and more. By completing the course and obtaining the license, you enhance your boating knowledge and develop the skills needed for safe and efficient cruising. What's more, the RYA Day Skipper license is an assurance to charter companies that you have the necessary skills and knowledge to handle the yacht and its crew, and it certainly facilitates charting a yacht if you plan to have a nice vacation at sea.
Our next RYA Day Skipper (practical) course is planned in July. Fore more information, contact Seascope France.