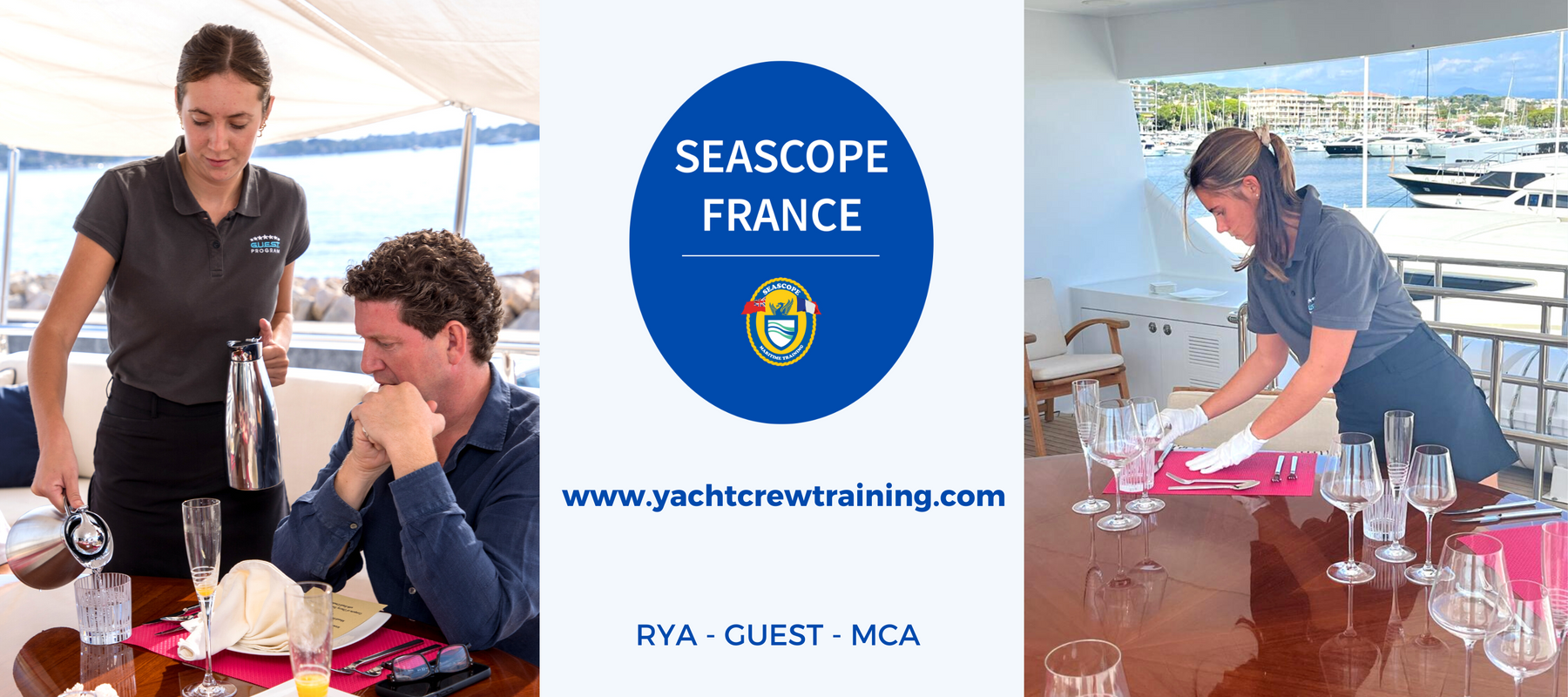 Seascope France Interior Training Featured
If you are an interior crew member based in the Mediterranean and are looking to brush up on your skills, taking a short course at one of these schools might be the answer. There are so many areas of interior that require experience to master, and learning from those with more time in the industry than you is always a great way to perfect your skills, but that might not always be possible when you are onboard an active yacht. This is where interior training courses come in.
Seascope France, an Antibes-based yacht crew training school, offers a range of STCW, RYA and yacht interior courses including a GUEST/IAMI approved Yacht Steward/ess introductory course. The latter covers all the basics that 'greenies' are expected to know when applying for their first interior job: basic housekeeping and laundry, wine and mixology, food, and beverage services.
The highlight of Seascope's course is that a lot of the training is practical and some is carried out directly onboard, including a live lunch on the last day of the course. Topped with the classroom module of the Introduction to Yachting and Yachting Life, such course arrangements not only give students hands-on experience in the yacht interior department, but also boost their confidence as junior stews.
Company Director Sophie Sevier stated:
"Our school's training course is unique in that the students get the opportunity to do some of the practical training onboard a Superyacht, including a live lunch where the students are required to welcome guests onboard and serve beverages and food, practicing the skills they acquired during the week".

 

Source: Superyacht Content (click for full article)

Images: Seascope France