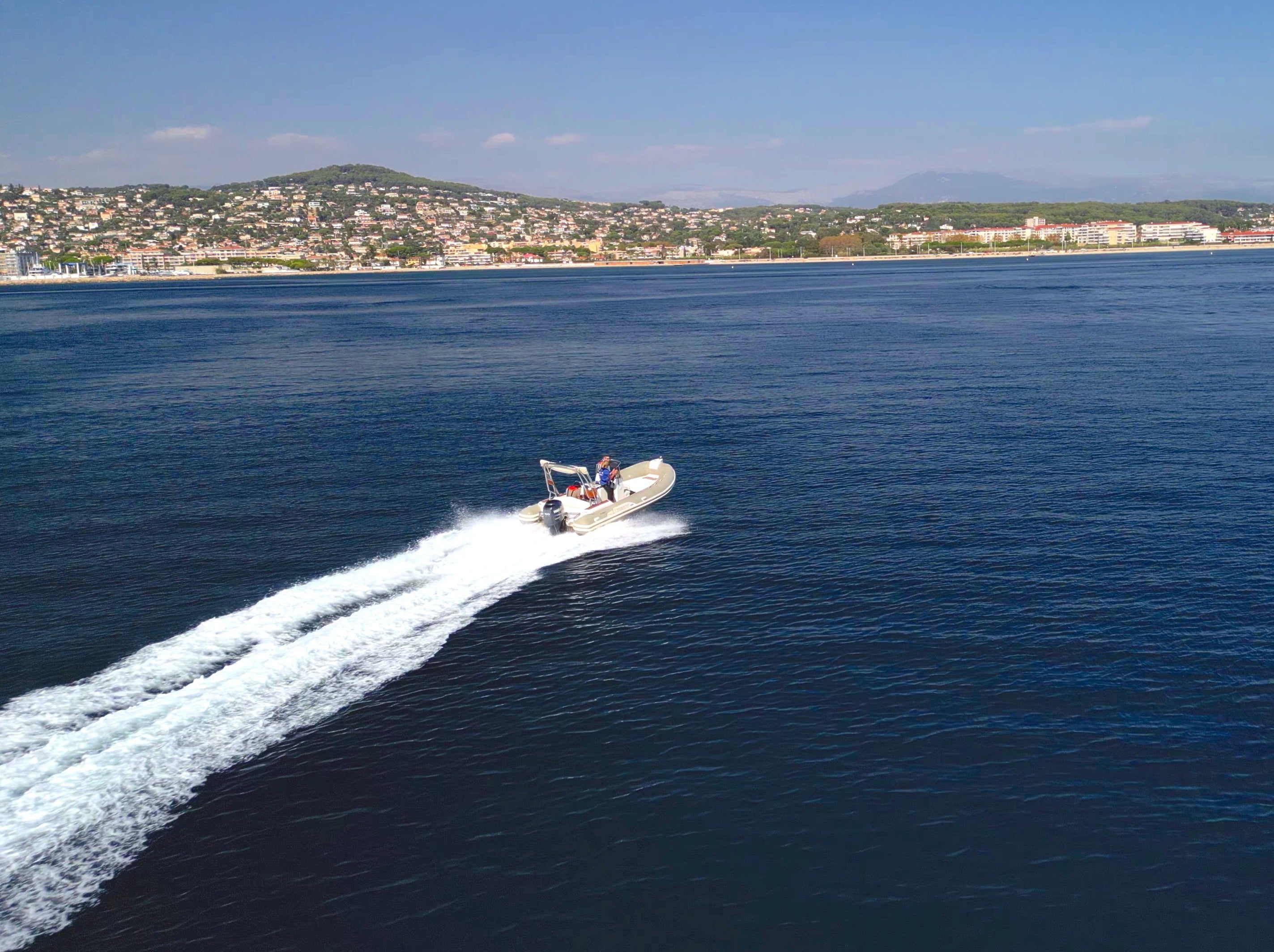 RYA Powerboat Level 2 course is a great and easy start in maritime navigation. It teaches the basic skills of powerboat handling and safety. The PB2 license allows crew members drive superyacht tenders and advance their career at sea. The course is highly recommended for both deckhands and stewards/stewardesses entering the superyacht industry. 
Place: Golfe-Juan 
Pre-study:  Read "RYA Start Powerboating" handbook (you will be provided with an e-book or paper copy)
Duration: 2 days
Price: 450 euros
We recommend you take the RYA Essential Navigation and Seamanship online course before attending Powerboat Level 2 training. 
The RYA Powerboat Level 2 is a two-day comprehensive course that we run in the picturesque area of Golfe-Juan, next to Antibes in the South of France. The course has both theoretical and practical aspects to it and covers all aspects of power boating, boat handling, safety and pilotage.

The practical training for this course is carried out on the 6.5m Capelli tender. 
The RYA Powerboat Level Two certificates are recognized by the UK Coastguard and are used as a Tender License on board larger yachts.
All our courses are conducted in English. A sufficient level of understanding and speaking is required in order to successfully complete the course. Contact us if you have any questions.
Before booking the course, please make sure you read the course delivery, deposit and cancellation policy.