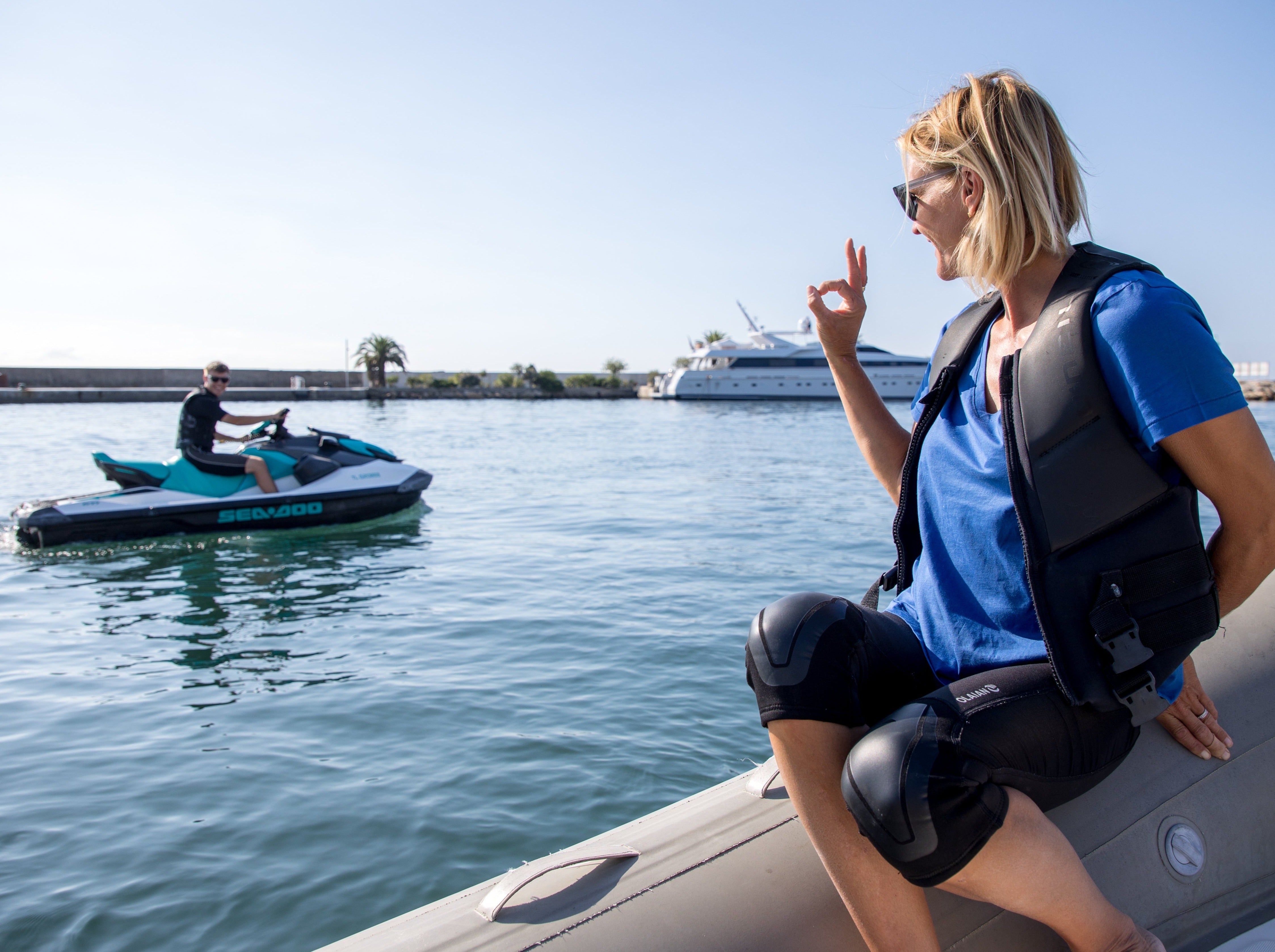 Place: Golfe-Juan
Pre-study:  Read "RYA Start Powerboating" & PWC handbooks
Duration: 2 days PB2 + 1 day PWC 
Price: 700 euros
Candidates must be at least 12 years old. Certificates for children between 12 and 16 years old endorse that they can use personal watercrafts strictly under the supervision of a responsible adult.
The RYA PB2 & PWC Pack includes two courses: RYA Powerboat Level 2 and RYA PWC/Jet ski course. The RYA PB2 takes two days to complete and teaches how to launch, handle and navigate a tender/powerboat safely. 
The PWC/Jet ski is a one-day course that includes such important aspects as aunching & recovery, safety on the water, navigation, high speed jet ski handling and taking care of your personal watercraft.  
Upon completion of the two courses, students receive two RYA licenses recognized by the UK Coastguard. The PB2 license allows its holders to operate tenders onboard larger yachts, and with PWC/Jet ski license you can ride jet ski without breaching the law.  
Important information: It is illegal to drive a jet ski without a certification in the whole Mediterranean for safety & insurance reasons.
RYA powerboat and jet ski qualifications are highly valued onoboard larger superyachts. Yacht crew entering the industry as deckhands have higher chances of getting a job in yachting or advance their career with Powerboat and Jet ski licenses. Therefore, we offer our students training packs to get mandatory STCW Basic Safety and additional RYA training at a better value: 
All our courses are conducted in English. A sufficient level of understanding and speaking is required in order to successfully complete the course. Contact us if you have any questions.
Before booking the course, please make sure you read the course delivery, deposit and cancellation policy.