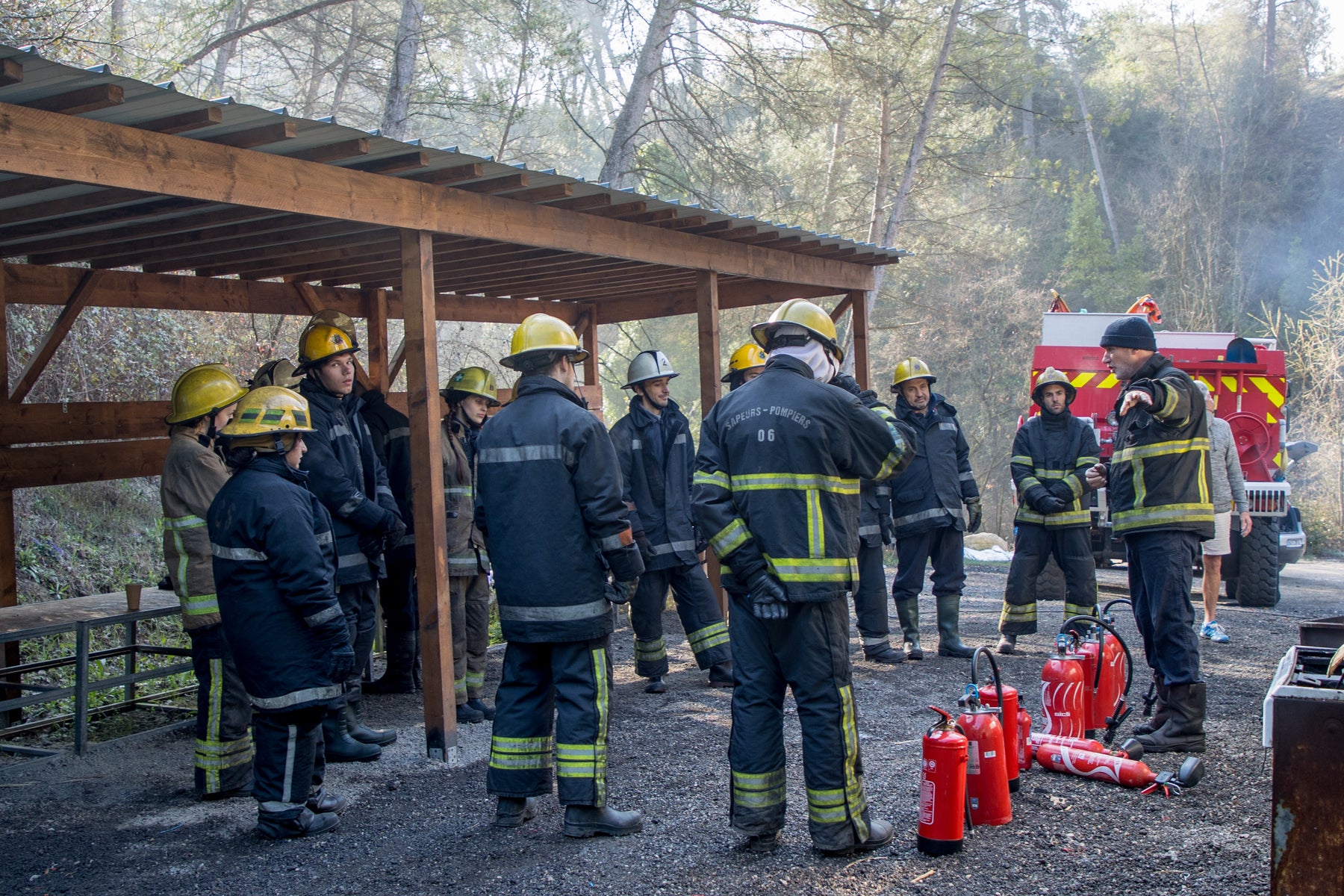 A True Story: How Our Training Helps in Real Life
    Fabien's email started with 'Just a big thanks for the training!', the phrase that made our day at the office and again confirmed that the knowledge and experience we deliver during our courses are useful and sometimes can be life-saving.
Fabien came to train with us in May this year. He is a private chef who needed STCW Basic Safety certificates to board a superyacht he was offered a job on. Upon completion of the training week, he returned to his hometown in Switzerland where, much to his own surprise, he got to apply the knowledge and skills received during his practical training in Antibes.
One late night, as he was driving home, Fabien spotted a delivery truck parked at the roadside with its barn doors open and smoke coming out from the loading bay. Two guys were standing next to the open doors with no clue what to do. It was not curiosity but rather the idea that something was wrong that made Fabien stop his car and see if he could help. However, as he was applying his handbrake, the flames of fire appeared out of the truck, and one of the guys shouted they need to take everything out.  
Three weeks earlier, just as he'd returned from his Basic Safety training in Antibes, Fabien had purchased a small fire extinguisher he'd learned to use during the STCW Fire Prevention and Fire Fighting module. Seeing the actual fire spreading out of the truck, Fabien grabbed the extinguisher from the trunk of his car and used it without any delay thus saving the truck driver and his company from big troubles and, perhaps, some burns and injuries.
As he learned later, it was a catering agency coming back from an event at which they used Brasero grill. Apparently, when packing after the event, they did not notice some of the ashes smoldering, and during the ride the hot charcoal dropped on a cardbox and provoked the incident. Luckily, there were no victims, and the damage was minor.
Having recounted his story, Fabien again thanked the team and especially our STCW trainer Ged and his assistant Mathias. For us here, in Seascope France, Fabien's experience is yet another proof that training must be of high quality. It is therefore we offer high standard fire facilities, practice on simulators and burn real fires.
Our next STCW Fire Prevention and Fire Fighting course is scheduled on the 6th-7th September. In addition, we will run STCW Advanced Fire Fighting course in September and November. Contact us for bookings or more information.