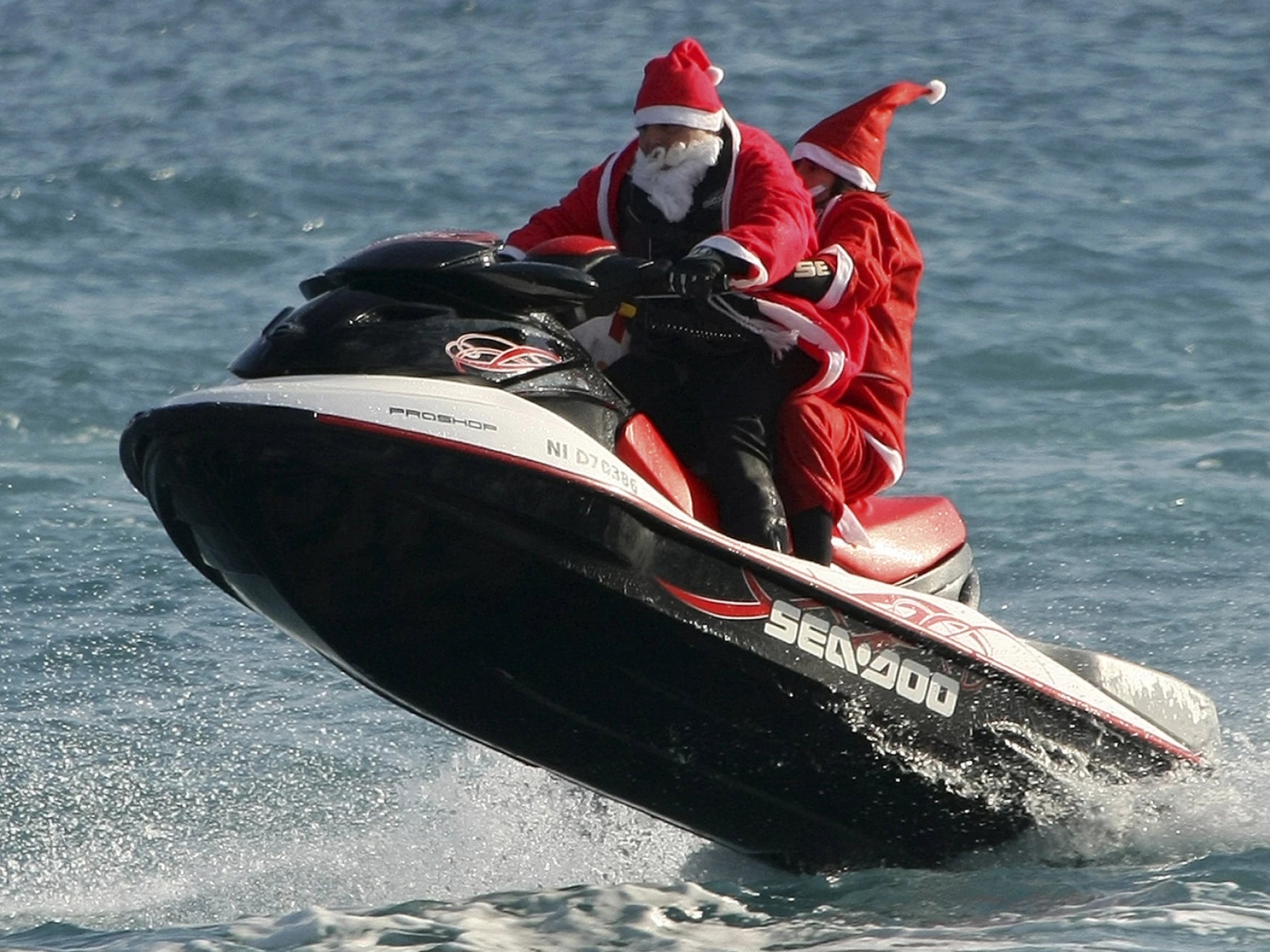 Rethinking the value of gifts: why opt for experience?
Last night I was working on my letter to Santa when I caught myself putting on the list a pair of boots YET AGAIN! Turns out, I have two pairs of almost identical boots each of which I asked for and, of course, received for Christmas. 
Many of you, I believe, have had a similar situation. 
We value things, but not for long time. We tend to forget what we already have and get it again and again. This is how we finish with several pairs of almost the same shoes, a few pyjamas, a supply of T-shirts enough to run a lifetime… And things lose their value. 
The alluring glitter of the latest smartphone, exclusive jewellery, limited editions of your favourite foot/eye/swim/etc. wear fades once you become the owner of these items. They bring a quick joy but not lasting sweet memories. 
Research has proven that 'experience' gifts have become far more valuable for us than possessions. 
In a survey for the Journal of Positive Psychology, participants were asked about purchases that made them happy. Not surprisingly, the interviewees claimed that money spent on experiences like vacation, learning new skills, trips to the beach and even buying something for someone brought them far more happiness than any tangible possessions. Of course, a pair of shoes or a new watch are sounder financially as they are likely to serve you longer than a week's trip or a day-long course. However, memories, skills, and experience that we gain from intangible gifts stay with us throughout life, and it is hard to place economic value on them.
What are good examples of experience gifts? Here at Seascope France, we noticed that all our students appreciate new skills and knowledge they acquire during jet ski license and powerboat handling courses. These courses are considered as water sports activities. However, they have a great practical value: for those who consider working on superyachts, they give extra skills to add to their CV. For safety reasons, the use of personal watercrafts without a license is prohibited in the whole Mediterranean Sea. Therefore, people who set out to work on super- and megaychats are strongly encouraged to obtain a watercraft license to ensure the safety of the yacht owners and guests onboard. Moreover, the minimum required age for Jet Ski/ PWC and Powerboat courses is 16 years old, so these experience gifts can bring a lot of joy and excitement to teenagers.
Oh, yes… And there's one more huge advantage of the experience gift over material one: no clutter! No dust, no stuff on your shelves and in your drawers, no obligation to keep the things you don't need so as not to hurt the feelings of the giver.
With all that said, I struck off the pair of boots from my list. I decided to ask dear Santa for something far more interesting and unique this year!
P.S.: As Christmas is coming, check out Seascope France Xmas special offers to save €100 euros on your STCW Basic Safety Training, Yachtmaster Offshore Package, and Yacht Steward(ess) Training.
Cover photo credit: Lionel Cironneau/ AP