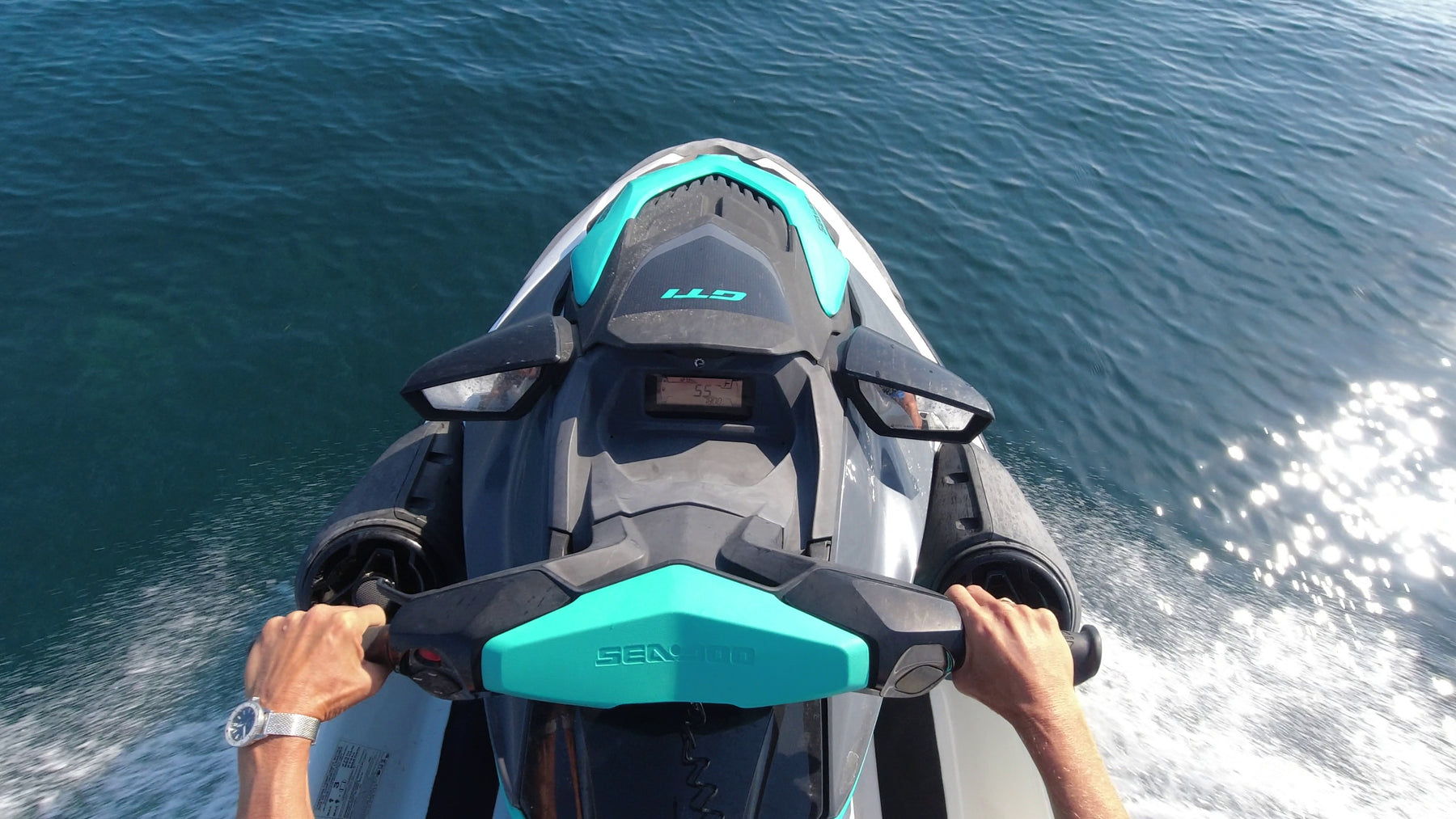 Spotlight on PWI: Why do We Recommend to Start Early
Last month, we got flooded with enquiries for RYA PWI/ Jet Ski Instructor course, the one we offered in March, April, and May so as to give boats sufficient time to prepare for the season.  Back then though, the course was in much less demand. In this article, we want to shed some light on the value of the PWI training and its meaning for jet ski activities on superyachts.
The role of PWI / Jet ski instructor on a superyacht is quite simple – to deliver the Introduction to Personal Watercraft Safety course to guests and crew and issue temporary licenses for them so that they can drive jet ski legally in the Mediterranean Sea. After a series of accidents in previous years, driving the high-speed water toy without proper certification is now strictly prohibited in the Med, and the maritime police seem to be tightening the control.
However, simply hiring crew with PWI license is not enough. To issue temporary PWC licenses, a boat must be registered as a training center with the Royal Yachting Association. Training or hiring a crew member as a PWI/Jet ski instructor and registering the boat with the RYA are mutually complementing: in order to pass the inspection and be registered, the boat must have an instructor onboard. Early this year, here at Seascope France, we design a step-by-step guide to the registration process, which is available upon request.
At the moment, we are planning to run our next PWI/ Jet ski instructor course in September, and we strongly recommend that boats wishing to train guests onboard start their preparations early. Registering a superyacht as a training center with the RYA may take weeks if not months. And if you or one of your crew intend to train for jet ski instructor, please remember that the course has a number of pre-requisties, and previous experience riding jet ski as well as a PWC license are mandatory.
In the meantime, with the Med season being fully upon us and charter guests eager to ride jet skis, there is a need for a solution.  Depending on where your boat is, training for PWC/Jet Ski License is possible with Seascope France. For more information, please contact us.