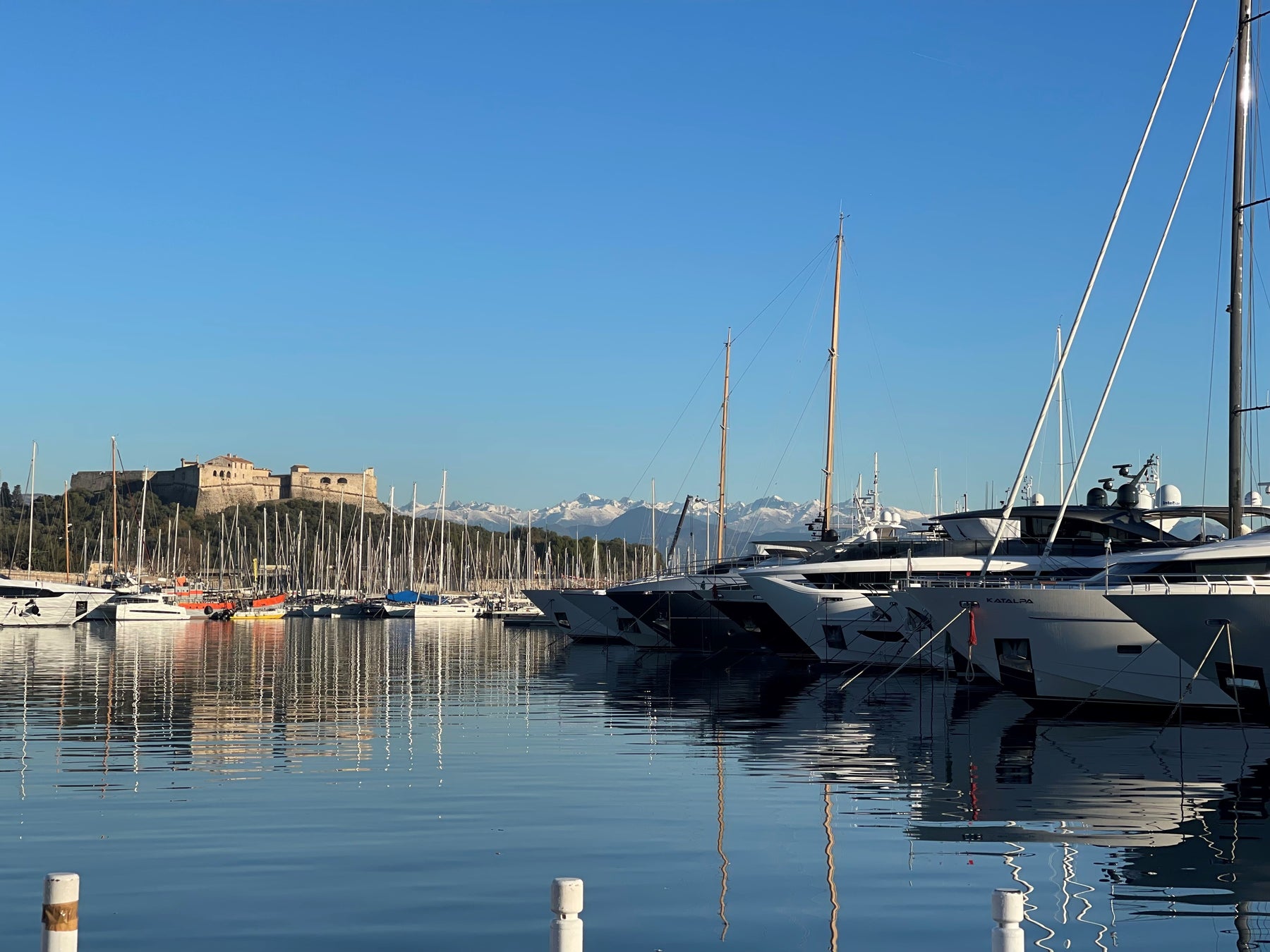 Training in Antibes vs. training in your home country
One thing that makes Antibes stand out is its port, and not just any port. Antibes's Port Vauban is the largest port in Europe, and naturally it attracts the biggest and most luxurious yachts of the world. Few haven't heard about famous Billionaire Quai and its impressive boats seen distinctively from the plane descending to the airport. The abundance of yachts of all sizes here, especially during the busy season, means higher employment opportunities. Indeed, yachties can start job search even while on the training.
With plenty of sunny days, yacht crew are often out on the deck, and it's your chance to ask about day work or available positions and, hopefully, leave your CV. This is called dock walking, and it's one of the ways to start in the industry. You can also check job ads in dedicated Facebook groups and on other social media, but eventually you'll have to come down to Antibes if the boat is here. Believe it or not, even in today's high-tech era many superyacht employers still do interviews in person!
Many argue that training at home is cheaper. True, you can save on  accommodation if your training centre is within reach, but you might finish up by signing up for an expensive package that includes courses you might not need at all. As a training centre located right next to the port and run by professional ex-yachties, at Seascope France we understand very well what kind of training is required to get started on yachts, and we do not capitalize on students. On top, all our instructors have extensive experience working in the maritime industry and immerse students into yachting life from their first session. Some of our programs like Yacht Steward/Stewardess Training include onboard practice to give students hands-on experience.
Last but not least, what Antibes has for a successful start in yachting is the right vibe and ambience! Seasoned yachties will tell you, your great career at sea is often hinged upon being at the right place at the right time. And could there be any better place than the very hub of yachting?! When you stay at a crew house, get trained by crew, drop your CV at a crew hiring agency, chat with crew on boats and in local bars, the chances you meet someone in need of another crew member are high. Higher than if you are on the foamy shores of Thailand or chilly coast of the UK!
Thinking about career on yachts? Check this article to learn why doing it now is a great idea!