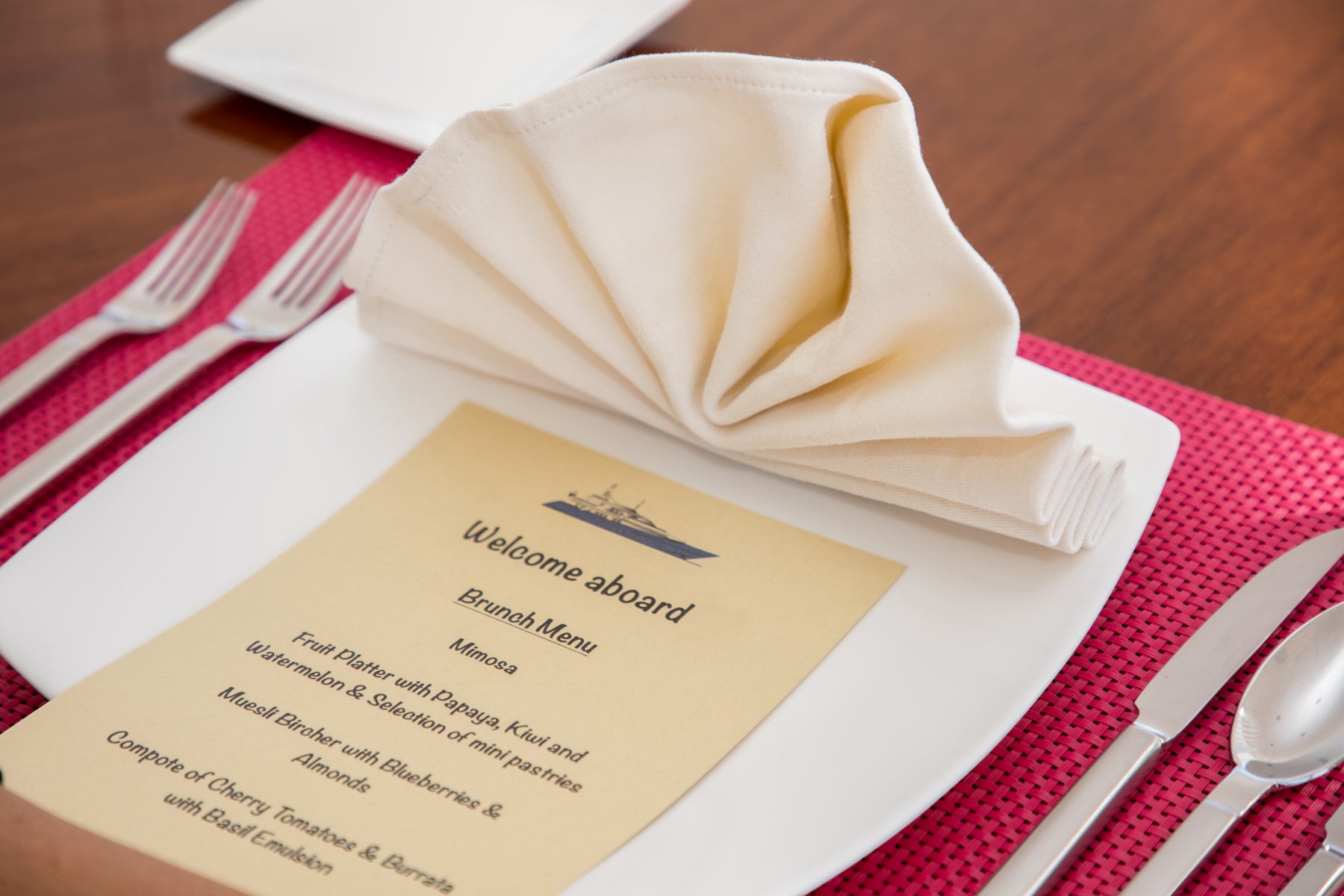 The Value of Interior Training
 October is a busy month at Seascope France with a diverse range of courses scheduled throughout. On top of regular STCW Basic Safety, STCW Refresher, and RYA courses, this month we are also running our GUEST-approved Yacht Steward/ess training. The course has been fully booked for a while now, and the wait list is growing. What it means is, the interior training wins recognition in the yachting industry.
What is the role of a yacht stew?
The yacht interior is crucial in ensuring that guests and owners enjoy a memorable experience, and it is a stew's task to keep the interior spotless and welcoming. Depending on the size of the yacht, junior stews can perform a variety of duties – from table setting, food and beverage service to keeping the bar stocked, the rooms clean and the laundry fresh. Except hospitality skills, yacht stews are expected to know safety protocols and be able to respond in case of emergencies.
Why training is important?
The GUEST-approved Yacht Steward/ess course emphasizes not only practical skills like housekeeping and laundry or table services on yachts, but also soft skills that are crucial in the hospitality sector, e.g. communication and understanding of cultural nuances. According to some chief stewardesses and crew hiring managers we addressed, when selecting interior crew, attention is paid not only to their prior experience, but to the training as well. Based on the feedback of our former trainees, the Yacht Steward/ess course gave them knowledge a green stew needs, but, what's more important, the confidence they lacked to embark on a yachting career.
This season Seascope France will run only one Yacht Steward/ess course. However, two more have already been scheduled in 2024, and the bookings are open. If you are only considering the yachting career, make sure you check our pack offers that include STCW Basic Safety, Yacht Stew training, and an option of adding Powerboat Level 2 on top.